March 22, 2006
Music Review: o'death -- Head Home
by Kevin K.
Topped with one of the most gorgeous CD covers to come around in years, o'death's Head Home kicks off with the righteous growl-stomp of "Down to Rest" and continues to plow through fourteen more roots-infused beauts until you find yourself shocked and saddened that your trip through "Gas Can Row," the last track, has ended. Compared erroneously to Tom Waits (except for a few percussive and guttural moments) in a few music blogs, o'death is really more Will Oldham meets the Holy Modal Rounders with a splash of the drunken sprawl of the Pogues and the youthful energy of early Violent Femmes—the association is unavoidable on "Nathaniel" —tacked on for good measure. A lot of the material on Head Home consists of knee-slapping, banjo-and-fiddle fueled stomps that throw sparks in every direction imaginable, but the haunting ballads really shine, too. So often current alt-roots/country music tends to slide into the abyss of mediocrity, assuming that a slide guitar run or a few plunks of a banjo can cure just about any ill, but this NYC six-piece knows full well how to kick that shit in the ass (maybe breaking a bottle or two over its head on the way) and breathe life into a genre that's often seen slow-choking under a cardboard apple tree. Yee fucking haw! O'death done good. Real damn good.

***

You can purchase Head Home (and sample a few tracks) at o'death's MySpace site. (Also available at CD Baby) Upcoming local gigs listed here.

Posted by freewilliamsburg at 07:27 AM | Comments (1)

---------------------------------------------------------------



March 20, 2006

by John Rickman

Noise rock is a genre that's easy to identify but difficult to describe. Punk-inspired but cryptic in presentation and heavy on abstraction, its practitioners clearly operate in uncharted territory. The ruckus that's all the rage is also largely a northeastern phenomenon as exemplified by popular purveyors Black Dice, Lightning Bolt, Magik Markers, and Excepter. While vastly influential, the left coast is still the best coast for unearthing the most interesting in neo no-wave noise rock.

Just recently, three of my favorite noise rock bands released amazing new full-lengths practically simultaneously.



Mouthus - The Long Salt
(Important)
On "The Long Salt," Brooklyn duo Mouthus swings for the fence with a particularly painful new compendium of distorted disturbances. The guitarist's feedback attack, which predominates the proceedings, is unrelentingly torturous but also strangely narcotic. The rhythm section pops away like an orchestra of nail guns, transforming the wall of sound into a metal shop soundtrack that crosses over into good, old-fashioned industrial music territory on a couple of occasions.
Mouthus come across more like medicine men then musicians the way their signature, strangled moaning haunts every song from within. Their unique uproar defies convention and is only marginally translatable as music. The rhythms make you want to move, but not to any step that's recognizable, and the grief-ridden wailing penetrates the soul, but disturbs the mind. Not your parent's magic carpet ride.
Sightings - End Times
(Fusetron)
"End Times," the new full-length by Brooklyn trio Sightings, is a sound spectacle of fright. Their music violently disrupts the air and lashes out menacingly, arousing one's defenses. The three-piece are presented through the prism of a muffled, in-the-red recording, establishing an aura of dominance and advantage over the listener. It's a wry move that complements the physicality of their art form and compounds the difficulty in discerning where composition and improvisation diverge within their music.
Mark Morgan slices away at his guitar, cutting razor sharp spikes of sound from it. His maniacal vocalizing expresses a range of reactionary emotion from dread and depression to rage and horror, eliciting nervous laughter from this listener. The bass and drums, also in an unbounded state of excitement, transform the proceedings into a full-fledged, frenzied shit fit. On the last track, the instrumental "Slow Boat," the band sounds consumed by its own psychic energy and aggression, perhaps reflecting the fact that on this occasion they've really outdone themselves.
Mindflayer - Expedition to the Hairier Peaks
(Corleone)

The new Mindflayer full-length is another bag of hammers altogether. The duo, which originally hails from Providence, RI, consists of Lightning Bolt drummer Brian Chippendale and Forcefield knob-twiddler Matt Brinkman. This is the unit that puts the noise in noise rock. Chippendale, a rhythmic whirlwind on the drums, creates a monolithic din all by himself, and Brinkman's deep, low-end electronic rumbling swirls the supercharged sounds into thick, cacophonous stew.

This new Mindflayer full-length is denser than usual, contains few vocal outbursts, and features epic-length tracks. If you have the constitution to survive the 11-minute opener, "Rally for a Wind War," you've got what it takes to see the expedition through to the end. This is anti-music that satisfies on a purely gut level.

Posted by freewilliamsburg at 07:30 AM | Comments (0)

---------------------------------------------------------------



March 06, 2006

Centro-matic's Ft. Recovery
by Monte Holman

Centro-matic is Will Johnson, Scott Danbom, Mark Hedman and Matt Pence.

Thankfully, longevity is not usually associated with rock bands. Most these days provide a flash-in-the-pan something that's pretty innovative, and then they're on their way to melting into other formations and lineups in other bands showcasing the new twist on the old rehash. But Centro-matic hit the ground running a decade ago, and they've managed to remain relevant ever since.

Which is astonishing considering how much music these guys make together. Sometime between 1995 and 1997, front man Will Johnson became infected with the Bob Pollard bug. Centro-matic is not only Centro-matic (two cassettes, seven EP/7"/singles and eight full-lengths among other recordings in the last ten years), but they're also South San Gabriel when feeling sparse (two full-lengths) and Johnson's solo recordings when feeling sparser (two full-lengths and one 7"). The band also tours continually under one moniker or another. And to audiences each show seems like the first thanks to the give-a-shitness the band injects into each outing. From Denton to Denmark, their barroom sing-alongs encourage crowds, new and old, to get real drunk and join in the howling.

Ft. Recovery (Misra), the band's latest effort, is further proof that the Centro-matic knows how to carry the energy of the stage-or dingy pub corner-to a recording. Overall more subdued than the band's last record (2003's Love You Just the Same), Ft. Recovery has the same tenor as previous Centro-matic albums, featuring cheap fuzz from busted amps, distorted bass, doo-wops, memorable hooks, friendship. But in Ft. Recovery, the quiet tunes are lovelier, harnessing the characteristic feedback and harmonies into ghostly ambience ("Covered Up in Mines" and "I See Through You"). The raucous songs are more determined, slower in tempo but more confident in step and direction. The band's as loud as before but the instrumentation is more epic ("Monument Sails").

This is not to say Ft. Recovery doesn't retain the alcohol-induced anthems we expect from Centro-matic. "For New Starts" begs you to throw back your can of Lone Star, lock arms with your friends and join in the drawled-out shouting: "carefully braced and disgraced in this battle trash and waste - that's no condition for a new start." Swaggering guitars and a reckless tambourine carry us, wasted, from the bar. The pop songs pop-"Calling Thermatico," "Triggers and Trash Heaps" and "The Fugitives Have Won" are sturdy staples to a discography sprinkled with catchy refrains. "Take the Maps and Run" is a haunting stroll through a ghost town, cymbal-less and acoustic. The most unforgettable chorus on the record is found on "Patience For the Ride," a driving song for North Texas highways.

This album also offers some touching songs that surpass any Johnson has written. "In Such Crooked Times" is a beautiful old country standard; its steadiness is an imagistic reflection on companionship and loyalty. Similarly, "Nothin' I Ever Seen" sweetly ponders eternity and ends with Johnson's bare vocals wavering falsetto. Isolation is always at hand in Johnson's lyrics, but he's held close by Scott Danbom's slings of keys, violins and backup vocals, Mark Hedman's dynamic bass lines and Matt Pence's unremitting mix of toms and snares. Some would be tempted to say that Johnson's penchant for using archaic language is a distraction, too precious. But the strength of the band is its ability to pull Johnson back to the listener with the accessibility of the music. Johnson's vulnerability is sincere in these slower songs, and we believe him.

Centro-matic's continued pertinence doesn't spring from trying to be the first to do the next big thing. It's simply that they write good songs and do it well. The likeability lies in the simple structures, the verse/chorus layouts, the few tricky chords. Centro-matic is folksy Americana within everyone's reach-tender, desperate, hopeful.

Fittingly, "Take a Rake" is the rowdy closing track, kicking the chairs out from under everyone during last call. As the lights in the bar start to come on, the band trails off, downs a shot of whiskey, then launches into a shrill, Hendrix-esque fuck-you to the owner for trying to close the place down before two. They're not done yet.

Ft. Recovery can be streamed Misra's website. It comes out Tuesday, March 7, and Centro-matic is playing at the Mercury in NYC on April 2. Go to this show.

Posted by freewilliamsburg at 07:56 AM | Comments (0)

---------------------------------------------------------------



February 23, 2006

John Duncan & Diskaholics

by John Rickman
John Duncan / Mika Vainio / Ilpo Väisänen – Nine Suggestions
(Allquestions)
The new studio collaboration between John Duncan, Mika Vainio, and Ilpo Väisänen is an awesome, mind-melting drone experience. The threesome forms an impressive and complimentary unit that draws effectively from each artist's wizard-like way of conjuring forth waveform environments from simple sound sources.
For conceptual sound artist and American ex-pat John Duncan, that source is a shortwave radio set. His music, typified by thick sheets of frequency modulation and shrill tones of naturally ringing feedback, is often dense and aggressive. Underlying the resultant haze, however, is a subtle touch. Duncan's manipulations of random shortwave broadcasts evoke a kind of ghostly netherworld whose mysterious landscapes infrequently reveal planes of breathtaking beauty.
Finnish artists Vainio and Väisänen, better known as analogue electronic duo Pan Sonic, also apply an artful hand in tweaking custom-built synthesizers. The pair's skillful ability to draw warmth from their uniquely cold-sounding machinery while harnessing alternate degrees of intensity and subtlety is equally breathtaking. That their exquisite soundscapes fold seamlessly into Duncan's divined cosmos is not surprising.
'Scratch Ring' sounds like a burst of energy suspended in time and space, hovering ominously amidst an ever-expanding universe. 'Volume' shatters that universe with a startling charge of electricity, jolting the listener from one dimension into another. 'The Metallic Conversation' is a calming, rhythmic experiment set against a backdrop of silence that draws attention to the individual sounds in play. More active than ambient, each one of the nine "suggestions" carries the listener through a myriad of engaging moods and movements.
Diskaholics – Live In Japan Vol. 1
(Load)

Diskaholics also consist of three innovative sound shamans. However, this improvisational trio embraces unhinged unpredictability over refined artfulness. Live In Japan Vol. 1 is a two-track tour de force that documents guitarist Thurston Moore, saxophonist Mats Gustafsson, and laptop technician Jim O'Rourke jazzing free live in Tokyo in 2002.

As with all things improvised, the performances contain the usual peaks and valleys, but the same mood is more or less maintained throughout. Hair-raising feedback and squalid atonality is the operating theme, but it's not until midway through the second track that the group eventually settles into it.

Gustafsson is the standout here and adds a semblance of soul to the proceedings. But too often his horn is buried beneath the rumble and rubble wrought by the Sonic Youth wrecking crew. The recordings teem with adventurous and exciting sounds, but they aren't for the casual listener. In fact, this live document is for those whom harsh noise happily signals the end of all music.

Posted by freewilliamsburg at 10:14 AM | Comments (0)

---------------------------------------------------------------



December 21, 2005

Thank God 2005 was such a great year in music. 2004 was less than memorable, and we definitely needed some good music to ease the pain of the Bush reelection. This year we teamed up with our good friends at Catch.com, polling our enormous staffs to come up with a well-rounded list. Yes, we have enormous staffs. And no, we don't mean it that way. Thanks for stopping by this year. We'll be back next week after the war on Christmas is over. We're planning a preemptive war against New Years. They have aluminum tubes.

Hopefully in 2006 the trains will be running.

Thanks again to Kevin at Catch.com for collaborating. Check out his hilarious "'Twas the War Upon Christmas" when you're done reading.


20. The Boy Least Likely To
The Best Party Ever
[Too Young to Die]
We guess this is what we get for owning a Culture Club album at one point; liking the heck out of this way-too-quaint-and-daffy effort. We thought we were off the hook because we got Kissing to Be Clever by scamming Columbia House. Guess not. Has anyone seen our crayons? We want to make a drawing for each of these songs. And then rotate them on our refrigerators. We'll start with "Warm Panda Cola."



19. Lightning Bolt
Hypermagic Mountain
[Load]
Not quite as rocking or essential as last year's Wonderful Rainbow, but Hyper and Magic nonetheless. This CD validates "noise" rock by refusing to skimp on the riffs and melody. It totally redeemed all the other unlistenable stuff on the Load label. We would have preferred the title SpasticWiccan Mountain though.



18. Wu-Tang Clan & Various Artists
Wu-Tang Meets the Indie Culture
[Babygrande]
This experimental collision between Wu-Tang and several of hip hop's underground stars yields a stunning array of inventive samples underpinning a slew of quality tracks that cut right to the marrow. Your head will nod, yes it will. But you will not look dope. RZA is dope. You, not so dope.



17. Animal Collective
Feels
[Fat Cat]
Animal Collective just keep getting better. Sung Tongs made us feel like we'd done some unsettling mix of meth and painkillers. Listening to Feels, the buzz was consistent. We just felt stoned. Feels is beautiful in moments, but paranoia-inducing in others, like you want to unplug the phone and lock the door. Animal Collective's so-called "freak-folk" continues to amaze.



16. Stars
Set Yourself on Fire
[Arts & Crafts]
We always wanted Everything But the Girl to not suck. Stars seem to share our concerns. Set Yourself on Fire is filled from start to finish with some of the year's best melancholy pop tunes. "Your Ex-Lover is Dead" ranks among our favorite songs of the year. If we were giving an award for best string arrangement, "Your Ex-Lover is Dead" would win hands down. And while we're on the subject of best songs of the year, what the hell is up with Pitchfork selecting Kelly Clarkson's "Since U Been Gone" as the number 4 song of 2005? Admitting to liking R. Kelly's is one thing. (We confess). But Kelly Fucking Clarkson?



15. Various Artists
Run the Road
[Vice]
A UK grime comp released by Vice Records. That's all we're going to say because once a Vice review led us to purchase a Detroit Cobras CD. For that reason, this review will end right about here. Fuck Vice.



14. Shining
In the Kingdom of Kitsch You Will Be a Monster
[Rune Grammofon]
Listening to this for the first time reminded us of the rush we got the first time Last Exit burrowed its way into our ear canals. The first track "Goretex Weather Report" tore our faces off, threw them on the ground, and then fucking laughed at them. These Norwegians take a whole slew of influences and pulverize them into a bunch of instrumentals that reveal new secrets every time you explore them. It's like the ultimate desert island disc because it regenerates itself over and over with each listen.



13. Bloc Party
Silent Alarm
[Vice]
Okay, Okay. People hyped the shit out of this record. But Silent Alarm was the rare exception to the rule where the hype was actually warranted. That said, it would have made a PERFECT five song EP, and could have been trimmed down. Nevertheless, the pure, unbridled suckiness of Andrew WK, should force indie music makers into a ten year sabbatical from anything to do with the word "party." Thank God Bloc Party isn't doing Coors commercials. [Kevin of Catch.com had to be wrestled into submission to include this record since "it sounds like U2." He also "got a little tingly" when we wrestled him into submission. We let him suckle our necks.]



12. M. Ward
Transistor Radio
[Merge]
M. Ward's greatest fault is that he tries to sneak up behind you and it can take him months to walk around and get in your mug, but when he finally does it's a slow build to something quite endearing. All of the grainy film and static tends to delay your appreciation for the complexity and originality of this recording, but it's worth spending a lot of time with. And lately we've been doing a lot of that, much to the dismay of our John Fahey and Bobby Charles recordings.



11. Devendra Banhart
Cripple Crow
[XL]
If Devendra continues to sound this good, we'll stop making fun of him for not wearing shoes onstage.



10. Andrew Bird
Andrew Bird & the Mysterious Production of Eggs
[Righteous Babe]
Very Rufus-Wainwrightian at times (yes, that's a word), but without the thick layers of drama and taffeta. Supposedly at one time he was trying to lead some kind of alt-swing movement, which was obviously one of the worst ideas ever. This is stuffed with so many great ideas, we don't how they managed to squeeze them
all onto the plastic.



9. Art Brut
Bang Bang Rock & Roll
[Fierce Panda]
We'll admit right off the back that this is an enormously stupid album. They should have named this Drool Drool Rock & Roll. Totally moronic. And fucking brilliant: "My little brother just discovered Rock & Roll/My little brother just discovered Rock & Roll/My little brother just discovered Rock & Roll/He's only 22 and he's out of control." If you love the Modern Lovers' debut as much as we do, well, you're a very smart person.



8. Okkervil River
Black Sheep Boy
[Jagjaguwar]
We weren't that impressed with Will Oldham's release this year, Superwolf. It had some nice moments but was pretty dull overall. Thankfully, Black Sheep Boy filled the void. It had the same folky, Americana vibe. One of 2005's nicest surprises. Edith Frost and Ox helped ease the pain too.





7. LCD Soundsystem
LCD Soundsystem
[DFA]
We've loved James Murphy since his early days with MoWax and U.N.K.L.E. The DFA icon is the sultan of electro-swing. Daft Punk should be doing more than playing at his house party. They should be letting him produce them.



6. M.I.A.
Arular
[XL]
Who knew we'd ever cherish a Sri Lankan rap record?



5. Bright Eyes
I'm Wide Awake, It's Morning
[Saddle Creek]
He's annoying. And he's not the next Bob Dylan. He told a crowd in Texas who'd paid to see him perform "I don't know if you know this, but I hate your fucking state. I'd put a fucking gun to my head before I'd live in your state... if you were a normal Texan, you'd probably be roping steers and raping Indians." If this record wasn't so wonderful, we'd have a hard time forgiving Bright Eyes for being a Dumb Ass.



4. Chad Vangaalen
Infiniheart
[Sub Pop]
Every once in a while the overall mood of an album will intrigue you more than the actual songs it contains. In this case, we're captivated by both the mood and the songs. Calling this "golden" pretty much covers it.



3. Of Montreal
The Sunlandic Twins
[Polyvinyl]
No one listened to this record. Indie fans have given up on the Elephant Six collective, we guess. But their youngest stepchild, Of Montreal, deserve a chance. This is hands-down the most underrated CD of the year. Its as equally complex as it is melodic. Plus you'll feel a little less gay listening to it than their previous masterpiece, The Gay Parade. That is, unless you listen like to listen to The Sunlandic Twins on your iPod all lubed up and naked in a gay bath in Budapest, like we do.



2. Clap Your Hands Say Yeah
Clap Your Hands Say Yeah
[Clap Your Hands Say Yeah]
Sure, a lot of people compare them to the Talking Heads, but what they forget to tell you is that this may be the best Talking Heads album, too. Maybe the best one by Television and Modest Mouse, as well. Hell, throw just about anyone in there and that statement will be true.



1. Sufjan Stevens
Illinois
[Asthmatic Kitty]
Not only the best album to come out this year, but also one of the best concept albums of all-time. Maybe the best. Towering and majestic one moment and solemn and soothing the next (sometimes in the same song), this is an utter triumph and deserves every accolade it's been lavished with since its release. Nearly 75 minutes of music and we wouldn't want to be without one note of it. Ever.
--EP of the year--

Iron & Wine/Calexico
In the Reins
[Overcoat]
Just a wee bit better than the other wonderful EP I&W Samuel Beam released this year (Woman King) because of all of the sawdust,
bullet casings, and peanut shells Calexico has spread across the (killing) floor. There's also a song with whistling on it, which satisfies Rock Rule #347: "Almost without fail, adding whistling to a song makes it better." If you liked Wilco better then than now, you should definitely buy this. If not, you should still buy this. It's just that simple.



Overrated Albums of the Year

Antony & the Johnsons
I Am a Bird Now
[Secretly Canadian]
Five words: Tiny Tim was more talented.



The Hold Steady
Separation Sunday
[Frenchkiss]
Six Words: Frat Boy Rock for Indie Kids.



Wolf Parade
Apologies to the Queen Mary
[Sub Pop]
Seven Words: The Shelf Life of Unrefrigerated Vanilla Yogurt.



Vashti Bunyan
Lookaftering
[Fat Cat]
Wake up and smell the decade. There's a very good reason why Melanie hasn't made a comeback. And nothing on Lookaftering is even remotely close to being as good as Melanie's hit "Brand New Key." And Vashti probably doesn't have a brand new pair of roller skates. Just a pair of sandals. With flowers painted on them. And maybe "Vashti" painted across the middle strap. Except it's misspelled. Because the guy who made the sandals was stoned.



Worst Album of the Year

Fiery Furnaces
Rehearsing My Choir
[Rough Trade]
Holy shit, experimental can be good. But this record sounds like it was mixed by someone who mastered in "Ironic Geek Noise Pop" at the Rhode Island School of Music Deconstruction. It's a prime example of an art school education gone wrong. A horrible, horrible, horrible record.
Best Music Website 2005
BrooklynVegan



FREEwilliamsburg's Most Anticipated Release of 2006
Belle and Sebastian - The Life Pursuit




Catch.com's Most Anticipated Release of 2006

Miighty Flashlight/Mike Fellows and Quasi (favorite albums in 2002 and 2003, respectively)



Thing That Brought FREEwilliamsburg The Most Pleasure In 2005 That Wasn't Music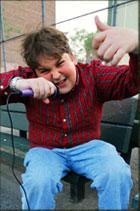 Thing That Brought Catch.com The Most Pleasure In 2005 That Wasn't Music
Tom Cruise Kills Oprah. Honorable mention: Leeroy Jenkins.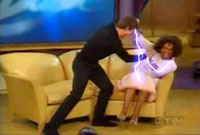 --Click here for Catch.com's Best of 2005 List--



--FREEwilliamsburg's Favorites After the Jump--

1. Sufjan Stevens – Illinois
2. Of Montreal – The Sunlandic Twins
3. Clap Your Hands Say Yeah - Clap Your Hands Say Yeah
4. Bright Eyes – I'm Wide Awake, It's Morning
5. LCD Soundsystem – LCD Soundsystem
6. Chad Vangaalen – Infiniheart
7. M.I.A. – Arular
8. Okkervil River – Black Sheep Boy
9. Bloc Party – Silent Alarm
10. Devendra Banhart – Cripple Crow
11. Stars – Set Yourself on Fire
12. Animal Collective – Feels
13. Sleater Kinney – The Woods
14. Lightning Bolt – Hypermagic Mountain
15. Teenage Fanclub – Man-Made
16. Ox – Dust Bowl Revival
17. Isolée – We Are Monster
18. Stephen Malkmus - Face the Truth
19. M. Ward - Transistor Radio
20. Wu-Tang Clan & Various Artists - Wu-Tang Meets the Indie Culture

Posted by freewilliamsburg at 05:30 PM | Comments (18)

---------------------------------------------------------------



December 19, 2005

Music Reviews: Kites, AIDS Wolf, and Aurora 2 Comp

by John Rickman
AIDS Wolf
The Lovvers LP (Lovepump)
Montreal foursome AIDS Wolf is a band that explodes with restless energy. The group's feedback-heavy freak-outs teeter back and forth between slight mental instability and complete breakdown. Their violent mood swings artfully employ repetition and take tension building to new heights, yet something is missing.
Aside from the fact their lead screamer is obscured behind a wall of guitar, the quartet as a whole fails to communicate much beyond skill and intensity. AIDS Wolf rock but they suffer from a lack of personality.
I feel I know more about them from their group photo—hidden within the fold out cover photomontage of nudist families—than I do through their music.
Download: Multiply by AIDS Wolf
Kites - Peace Trials
(Load)
Christopher Forgues is Kites, a builder of analog electronics who creates his own instruments for the purpose of creating sonic irritations heretofore unimaginable. He tweaks frequencies that crawl up your spine and rumble your gut. His homemade, hardwired machines are at the heart of his latest full-length Peace Trials, but Forgues also scatters a few "folk" songs amidst the buzzing blitzkrieg to bring some flesh and blood to the proceedings.
The apocalyptic lyrics of "Creepy Crawl" are reflective of the oft oppressive Kites sound: 'Doing the creepy crawl / Across the burning sand / Gun turrets revolve / It's hard being a man.' Forgues successfully reconfigures the antiquated mythology of the muse into a new circuit-bent reality, but how that connects with all that noise is up to each individual's imagination.
V/A - Aurora 2
(Merck)

Does all ambient music sound the same to you? Would you rather just listen to the sound of your natural surroundings? Do you think the German label Kompakt should go ahead and release Wolfgang Voigt's next Gas record already instead of another one of their Pop Ambient compilations? If you answered yes to any or all of those questions, then perhaps the new Merck comp Aurora 2 is the aural wallpaper you've been looking for.

Even the biggest followers of Aphex Twin-inspired, instrumental electronica are unlikely to have heard of most of the artists featured on this new compilation, but fear not—it's top notch sublime beatlessness. The artists, which include notables Kettel, Twerk, Cepia, and Shapeshifter, offer up combinations of warm synthesis and cold expansiveness, with a touch of found sound for good measure. Press play and drift away.

Posted by freewilliamsburg at 10:13 AM | Comments (1)

---------------------------------------------------------------



December 12, 2005
We've been long time fans of the Brooklyn-via Austin band The Mendoza Line. Their lastest Full of Light and Full of Fire has been flying too far under the radar. It's their best release to date. Like a more laid-back Delagados, their blend of country-tinged Americana is great for those late night, reflective scotches.

We keep coming back to the track "Mysterious in Black." Download it here. It's a nice departure from Mendoza Line's typical alt-country sound. The first time we heard it, we thought it had to be released in the Eighties by some forgotten pop one-hit-wonder. It would fit great on a late Eighties party mix. A great and surprisingly funky track.

Other people seem to be digging this record too:
"Full of Light and Full of Fire contains the prettiest protest songs imaginable." --Entertainment Weekly

"Full of Light and Full of Fire is easily one of the best albums of the decade... Like Born to Run, Pleased to Meet Me, and Being There, Full of Light and Full of Fire is another page in American mythology, an artifact of the withered dreams and fallen hopes of the dispossessed." --PopMatters

Posted by freewilliamsburg at 09:48 AM | Comments (0)

---------------------------------------------------------------



November 18, 2005

The Complete Sun Recordings, 1955-1958
The new Johnny Cash biopic starts this weekend and thus far the reviews are pretty solid. It's no secret that we're huge Cash fans (who isn't) so we're excited to see if Joaquin and Reese can pull off a believable Johnny and June.
There have been so many Cash box sets and collections since his death, the recent release of his The Complete Sun Recordings 1955-1958 arrived two weeks ago with little fanfare. Nonetheless, this three-disk collection is essential for any fan of his music. For those used to hearing the more raucous versions of Cash classics like "I Walk the Line" and "Ring of Fire" included on the legendary Folsom Prison live record, The Complete Sun Recordings showcases a more intimate and subdued side of Cash. The box set includes the studio originals of most of his classic songs, not to mention dozens of forgotten jewels. From the liner notes:
"Can you imagine 'I Walk the Line' with a steel guitar?" That rhetorical question, posed by Sun Records president Sam Phillips, went to the heart of Johnny Cash's years at Sun...

Cash's signature "boom-chicka-boom" sound, heard on his first Sun record (and nearly every record thereafter), was born of necessity… A steel guitarist accompanied Cash to his first session, but quit after one song, leaving Cash with a guitarist who could only play boom-chicka-boom. Sam Phillips' stroke of genius was to not care that this very spare sound was unlike Webb Pierce or Faron Young or Hank Williams. He realized that Cash's baritone needed no more ornamentation than that provided by the remains of his ragged little band...

Cash said, "I didn't put a steel guitar in my band because everybody has a steel guitar in their band. "Don't listen to the music on the record, listen to the rhythm."
Everyone loves the iconic Cash baritone, but listen to the rhythm. It was first put on record in his Sun Recordings. [track list here via Artist Direct]

Posted by freewilliamsburg at 09:54 AM | Comments (1)

---------------------------------------------------------------



November 03, 2005

Demander, Jan Jelinek, and New England Roses

Music Reviews by John Rickman
Demander - EP (Triplicate)
www.demandernyc.com
The debut five-tracker by New York City's Demander proves that small bands can have a big rock sound. You can hear this trio's punchy exclamation-pop trying to break free from the modest moorings of its producers' mixing consoles. The recording, intimate and unpretentious, presents the group's sound laid bare in a way that reveals the intricacies of their instrumentation—and while it ultimately leaves you wanting more, it only hints at the strength of the band as a unified whole.
Comparisons to Sleater-Kinney and The Breeders have been thrown about, but Demander walks more of a knife's edge. Stylistically, the band has a strong, stripped-down blues-punk sound that is more accurately comparable to The Pretenders or PJ Harvey. Karen Corrêa proudly prefers to play the bass guitar's lowest notes and her vocals are equally as rich and robust. It's a perfect match for Sivan Harlap's rhythmic thunder and it's this pair's ongoing tug of war for dominance that makes the group's simple guitar, bass, and drums lineup so interesting.
Corrêa detonates each lyrical line like dynamite in time with the crack and crash of the drums. The latter of which propels the poetry of "Porte Cochere" forward: "In speaking thought is half-murdered / In words love is inverted / With virtue you half-flirted, but / Insecurities were re-asserted." Both Corrêa and Harlap apparently have musical roots that predate this new project and their maturity shows. Jared Scott's modest-but-solid guitar riffage is a nice compliment and has a slight rockabilly twang to it. As a unit, Demander's music is immediate and powerful, and like most New Yorkers has enough volition behind it to rise above any limitation and attract the attention it deserves.
Jan Jelinek
Kosmischer Pitch
(~Scape)

Much of the best laptop-created, minimal techno comes from Germany. Producers from Berlin and Cologne in particular have pioneered a distinctive deep house sound that combines simple electronic rhythms and soulful synthesizers with grainy textural environments and Jamaican dub-influenced production. The style has since influenced hip-hop, ambient music, conceptual art, and everything in between.

And as with anything marginally trendy, it's gotten to be a bit played out, as most "tech-house" and "digital glitch" practitioners are content to stick to formula and rarely come up with anything new and exciting. Jan Jelinek, on the other hand, always manages to prove there are no boundaries to any kind of music and that "style" is all in the mind anyways.

On Kosmischer Pitch, his third full-length for the ~Scape label, Jelinek takes his jazzy, loop-infused mini-funk in a slightly different direction. His instrumentals still have a jazzy, blunted bounce, but the music is more dense than usual and contains few overtly phat beats or mood-enhancing bass lines. Instead, Jelinek aims for the sublime by focusing in on the richness of his synthesized and sampled sounds and the natural rhythms they create when they collide.

The first track, "Universal Band Silhouette," is a heady, slow burner that leads with subtle layers of vibrating drone, backwards guitar, and brushed snare; whereby the arrangement crescendos into a rocking, mid-tempo bop. Jelinek allows the hypnotic quality of the sounds to sink in, drawing out the rising tension from both the resultant harmonies and the tempestuous rhythm.

The effect throughout is that of being in an induced state. On "Lithiummelodie 1," Jelinek delicately simmers resonating guitar chords and bubbling digital drone into a mesmerizing stew of sound. Just as a tight groove is added to spice things up, the sounds boil over and segue into "Planeten in Halbtrauer," a pressure-cooked remix of its predecessor that huffs and puffs as it slowly builds steam.

More than once, however, Jelinek transforms intensity into beauty. "Vibraphonspulen" is a meditative relaxer that sounds more like a live recording than a tapestry of samples and is quite unlike anything he's attempted before. The last track, "Morphing Leadgitarre," is an extrasensory number that takes the listener well beyond the chill out zone and into an almost dream-like state. In fact, Jelinek damn near reaches nirvana.

New England Roses
"Face Time With Son"
(DoggPony)
MP3's: All for the Night | The Good Wife

JD Samson, Sarah Shapiro, and Brendan Fowler are New England Roses, an inspired trio of old college chums and musical collaborators who, before graduating and going on to play in such bands as Barr and Le Tigre, sound like they engaged in free love together between classes. Indeed, their new full-length, "Face Time With Son," has a naked, dorm room production quality to it that reveals a curious kind of shared intimacy. It also exposes the limits of the trio's musical talent, which is only occasionally redeemed by their youthful exuberance and whimsical approach to songwriting.

The proceedings, which employ little instrumentation throughout, begin with a lone male voice: "These days my friends arrive on planes, but soon we will be barefoot babies, walking, for yes." The a cappella gives way to a spare, plucked bass and a bored beat box on 'All for the Night,' a pensive number that estranges the listener from the point of it all, which appears to be known only to the group's individual members. 'Dancing Nancies' and 'Blood Blood Blood' are also somewhat alienating, alternately extolling existential hopelessness and the comforts of sensuality.

On 'Kids in the City,' which appears half way through the recording, the three introduce themselves, whip up a block-rockin' beat, and finally get around to addressing the sexual revolution they're engaged in: "We are the kids, the kids in the city, losing our virginity / All the different genders, we put them in a blender / This is our favorite way to feel!" On 'Candy,' electronic handclaps and cowbell compel the trio to call out: "How much do you want it? / Cuz wanting it is all about wanting it / I'm diggin' on you / You're diggin' on me / We're diggin' on we / You've got to find your friends."

Such blushing is fleeting, however, as the trio reverts back to its reflective, pensive ways for the latter half of the be-in, reminding us again we are "broken animals" whose sexually charged bodies can only be satiated by brooding synthesizers, brushed cymbals, and lilting female vocals. New England Roses are keen to share their feelings about life, sex, and death, but ultimately confuse and confound in doing so musically.

— John Rickman

Posted by freewilliamsburg at 08:45 AM | Comments (0)

---------------------------------------------------------------



August 08, 2005

Music Reviews by John Rickman
Yip-Yip
"Pro-Twelve Thinker"
(Strictly Amateur Films)

The Orlando-based duo known as Yip-Yip cough up an interesting blend of electro-something-or-another that is neither easy to define or ignore. With the use of keyboards, small toys, and effect boxes, Yip Yip whip up a buzz-laden racket that ignites the mind and lubricates the bloodstream. Smart but sloppy, with tracks that stumble from one into another, "Pro-Twelve Thinker" is perfect for engaging in tangential thought or for propelling your next drunken evening forward.


Blir
"Post Edits #08"
(Raster)


Mark Fell and Mat Steel, the Sheffield, U.K.-based duo best known for producing sterile-but-soulful micro-techno under the name SND, are back with a new full-length under the name Blir. "Post Edits #08" features the duo's signature defibrillator sounds and relentless rhythms, but here they are applied in a very meditative and hypnotic fashion. Die-hard SND fans will definitely want to pick this up, but so will those who see nothing strange about dance music culture expanding its reach into the larger world of contemporary art.

Posted by freewilliamsburg at 10:08 AM | Comments (1) | TrackBack

---------------------------------------------------------------



July 08, 2005
There's lots of hype surrounding Death of Fashion so we decided to catch up with them at the Delancey last week. They have the fashionable stylings of the Talking Heads and the Velvet Underground, along with their more recent progeny like the Killers, the Walkmen, the Strokes — ah hell, just read the bio on Death of Fashion's website. If there were a graduate school for those who yearn to scrutinize, probe, and in all other ways analyze what it means to commingle with that famed and beloved NYC sound, Death of Fashion would have an impressive thesis, complete with David Foster Wallace style footnotes and thirty-page bibliography, Arial 10. These Indiana boys ain't in Indiana no more. They've even scored a sold-out show at Pianos that they called "neo-legendary." We're no sure what that means.

Death of Fashion is Jesse Davis (lead vocal, keys), Jacob Bills (guitar, vocal), Daryl Specht (bass) and Daniel Boivin (drums). Check out some samples of their EP, "Lovely and Guilt Free," (Canarsie Records) at deathoffashion.com.

--Monte Holman

Posted by freewilliamsburg at 10:18 AM | Comments (2) | TrackBack

---------------------------------------------------------------



June 01, 2005

Ari Up, Coughs, and Mahi Mahi Reviews
Ari Up
"Dread More Den Dead"
(Collision)

"Dread More Den Dead" is the first, studio solo album by the legendary Ari Up, lead singer for The Slits and New Age Steppers — two pivotal bands that helped define the punky-reggae party sound coursing through the veins of the London underground in the late seventies and early eighties. Ari has since become a beacon of inspiration for women in the arts worldwide and is an active supporter of emerging artists and new music movements everywhere.

On "Dread" Ari extends her dub reggae roots into dancehall and ragga territory, transforming the heavily male-dominated -- and often misogynist—style of Jamaican music into a platform for pointedly pro-family messages.

Combining her infamous operatic trill with a newfound provincial brogue adopted on the Kingston deejay circuit, the empowered punk
matriarch challenges her male counterparts to rethink their approach to sexuality and relationships on the disc's hottest track "True Warrior": "A bad boy to society, or lover to his family? / Bad boy to society, or lover to his baby and me? / Got to be a lover, and then you're a fighter / Only a true lover can be a warrior."

Having proved she can snarl as severely as any Sex Pistol and rock as hard as any member of The Clash, it should come as no surprise that Ari's chops as a producer easily compare to the current crop of street beat and dancehall rhythm makers.

Ari's electronic production is minimal in construction — applying just a dash of rhythm guitar and modest helpings of synthesizer — but her beats and bass are big and beefy and aggressive enough to emasculate any competition and eradicate the ignorance dividing the sexes.

----------------------------------------------------


Coughs
"Fright Makes Right"
(Load)

Chicago's Coughs are out to prove you're never too old to throw a temper tantrum. On "Fright Makes Right," lead vocalist Anya Davidson leads this windy-city six-piece unit of multi-instrumentalists through one hissy-fit after another, screaming Lydia Lunch-style over rollicking sheet metal rhythms and shrieking reed skronk-outs.
Utilizing a thick stock of pounding percussion, fluttering saxophone, and throbbing bass Coughs stir up a belligerent jambalaya of hardcore punk and freaked-out free jazz. The band's writhing and wailing hurts as it heals, generating fresh headaches in the pursuit of cathartic release.

Coughs tread a familiar terrain of youthful impetuousness and artful obnoxiousness, but apply just the right balance of agility and absurdity to their craft to keep things interesting. However, the impact of the band's more intricate — and most impressive — moments are defused as they often collapse into hyper-distorted, over-the-top scream-a-thons. Recommended for the young and the restless.

--------------------------------------------------


Mahi Mahi
"(Re)Move Your Body"
(Corleone)

V. Von Ricci and Sir VZO a.k.a. Mahi Mahi are back with a well produced and instantly gratifying new full-length of uptight, neo- new wave dance anthems. The Providence-based duo's sophomore effort sees them sharpening their particular style of electro-stomp and mixing it up with tragic-yet-redemptive subject matter.

The duo's electronic bass pulses, tin-toned vocalizations, and blocky, syncopated rhythms — both acoustic and synthetic — pack a punch and provide a convincing foundation for a new, slightly elusive lyrical direction.

"She set the night in motion with some water in the tub / Then she wrote us all a letter on a napkin from the club / Then she made a decision as she held the television / Our little baby. has gone," Ricci sings on "Daughter of Sam." "An entire generation drowned / You can tell the world we disappeared / You can tell the world we died alive."

These may be dark days for the skinny tie set, but the tight techno-funk of Mahi Mahi is programmed to uplift. The quirky breakbeat of "654321" provides an infectious, uprocking rhythm for a rebellious rap about the complexity of attraction: "I've walked one thousand miles to meet you / One thousand miles to get away / I've got an order to delete you / But now I want to disobey."

The duo's retro appeal and cryptic lyricism doesn't always coalesce, but they have an engaging pop sound sure to inspire posing hordes everywhere. Eschew ennui and the meaninglessness of life and dance another day with Mahi Mahi.

— John Rickman

Posted by freewilliamsburg at 02:21 PM | Comments (0) | TrackBack

---------------------------------------------------------------



May 19, 2005

Spoon: Gimme Fiction Review (Merge Records)

by Monte Holman
From the Drake Tungsten album and Telefono to Girls Can Tell and Kill the Moonlight, we've known Daniel to be a sonic scientist, layering vocal track upon vocal track and mixing sporadic, uneven guitar solos with Eno's surefire drumming, all in the name of wholesome, solid pop. Gimme Fiction takes those familiar Spoon antics and throws them into conversations with the band's predecessors, nodding to Bowie, the Stones, Motown, Brit pop, and indie gods like Yo La Tengo.

The opening track, "The Beast and Dragon Adored," establishes the tone of the record. It begins with studio chatter and tape hiss that usher in one of Spoon's greatest assets: Jim Eno. He's a gem of a drummer, producer, filter, adhesive, weapon. He knows when to restrain himself and when to let loose, no silly fills or cymbal wanks. He announces his huge presence on this record with a booming, almost distorted, simple tom hit. On top of Eno's foundational rhythm, Daniel builds a slinky Bondlike theme with powerful low-end keys and distorted guitars, complete with his characteristic "ah yeahs" and "awrights." Throughout, the bass and drums move the song while clips of shrill and distorted un-solos spew and spider. This track unleashes the record's rock and roll spirit: "When you don't feel it / it shows, they tear out your soul / when you believe / they call it rock and roll."

Gimme Fiction is wrought with Daniel's Brit-influenced vocal crooning, and the Beatles don't even need to be mentioned here. But he also shows his Bowie sex appeal and Jagger strut, particularly in "I Turn My Camera On," a minimal disco rehash. If ever there was a moment when singing in falsetto epitomized masculinity, this is it. Try not moving to this one -- if the disco drums and bass don't get you, the hip-hop samples will.

Daniel also presents smart lyrical ambiguities in songs like "My Mathematical Mind," which is primarily a political anthem. Line breaks like "I want to change / your mind" and "I want to change / your ways" are critical both of the speaker and the addressed (who, in all likelihood, is the leader of the free world). Elsewhere the phrases "no more riding the brakes / instead I'm gonna see the stakes" point out a boredom with political inactivity as the speaker accuses someone of setting up the Apocalypse without thinking about it. This is about as politically pointed as Spoon gets, I suppose, and in the end, as the lyrics go, Daniel doesn't sweat it.Between Eno's experienced ear and Daniel's penchant for sonic experimentation, Spoon comes out with a stunning sense of space. There are no holes on Gimme Fiction-each second seems deliberate. But the pair's heady approach doesn't take the life out of the songs. The rewinding tape noises, samples, bells, distortions, amp buzzes, backward tracking, handclaps, taped discussions and laughter-all of it gives the album immediacy and dimension. The recording seems complete but not finished. We feel the studio space; we witness the recording process and appreciate its outcome all in the same sitting.

Each tune possesses characteristics that make it distinct, memorable. For example, "Sister Jack" is pretty straightforward Americana fronted by big guitars, tambourines, handclaps, and a distinctly pop chord progression. Playful lyrics like "I was on the outside / I was looking in / I was in a drop-D metal band we called Requiem" give this song head-bobbing accessibility and, though everything is pleasant and tight, prepare listeners for a sort of pay-no-mind track. But Spoon doesn't let us fall asleep. Enter production experiments (backward tracks, noise), and just when we think the song will trail off into 4/4 repetitiveness, the time signature changes. Instrumental and vocal lines shift, and Spoon proves it is in the business of making smart records. No song is filler. No additive is excessive.

There's a 50s feel to some songs like the tom-heavy doo-wop ballad "I Summon You," which is perhaps the best song on the album, rich in love-lost minor chords and lamenting lyrics. "And now this little girl / she says will we make it at all? / 800 miles is a drive." And the album has a personally historic touch, especially "They Never Got You," which is a product of Spoon's heralded story of major label trickery, the fuck you from Elektra (aka "The Agony of Lafitte). Daniel cautions, "Cover your tracks / don't let the footholds start / don't let anyone in / cause they never got you / and you never got them." This one features prototypically Spoon handclaps plus knee slaps and ground stomps fit for a hoedown.

Spoon continues to put out records of intrigue, connected collections of songs rather than strings of singles. The band is able to combine rock classicism with stylish persona in a way that oozes staying power. And most importantly, Gimme Fiction flaunts Spoon's instinct for booty-shaking rock and roll.

Posted by freewilliamsburg at 12:00 AM | Comments (2) | TrackBack

---------------------------------------------------------------



March 28, 2005

Sincerely
Peek-A-Boo Records
Review by Monte Holman

Remember that party you went to in east Austin during SXSW that didn't really get started until two a.m.? The one at that decrepit house on the trashy lot even the vagrants had vacated prior to this lightless gathering of sweaty-ass hip kids doing coke off record dust jackets? And remember that band delivering an hour (or was it three days?) of mellow rock and roll?

Ok, yeah. That was Black Lipstick. Sure it was impossibly stuffy in that house, and there was only one light in the whole place emitting a depressing orange incandescence, but admit it: that trancelike repetitious rock made you feel cool.

With Sincerely, the band's second LP, Black Lipstick once again litter the air with their dark and dirty brand of rock and roll. Their incarnation of party rock offers more than the typical three chords and poppy bounce. Songs ease into and out of themselves. The band smears warm distortion all over the recording and languidly toys with dissonance, both vocally and instrumentally. Themes of drugs, death, religion, and love lost uphold a consistent tone, a bleary-eyed dedication to the self-destructive rock myth.

The record's packaging is appropriate, its main colors orange-yellow, deep red, black. We see the sun rising over a tiny Austin skyline after a long night of numbing indulgence. Its rays spell out "Sincerely, Black Lipstick," a nod to listeners as the band slinks away until darkness returns.

The album begins with a fitting production additive-the fuzzy bass line and drums sound muffled, as though listeners are walking up to a house inside of which a band is starting to play. We open the door a few seconds into "B.O.B. F.O.S.S.E.," and the sound fills out the speakers. Not so rowdy, mind you, just loud. The tune keeps rolling through repeating guitar licks, though the noise grows. A few lines of male/female call and response give the song a sweet pop kiss before it melts into hotly reverbed and melodic strings.

From there Sincerely unfolds nicely. Songs are smooth but versatile. "No Mercy" slurs out lines like "Some things are worth it, and baby, I think you may be one" in a two minute, nine second punch of pop - instrumentally bright, lyrically shaded with violence. And fuck staying on key. "Grandma Airplane" features droning vocals atop a simple chord progression that eventually spins into several lead lines a la Sonic Youth.

Sincerely champions the rock cause: burn out and repent just before you die. "Viva Max" states in a deadpan drawl, "Over the nation all the haters bow to thee / One foot on the dance floor, the other in the grave," while "The Bad Catholic" muses, "Mary Mary, thank your SON [it's capitalized appropriately in the liner notes] for mercy, for salvation. When I'm done having fun I'm sure to need some." Indeed.

The other moody tracks on the album maintain their rock and roll spirit, conjuring shades of the Velvet Underground and the Stones inoffensively. Black Lipstick aren't trying to alter the face of independent music here-they're simply offering a warmer, less robotic version of dance rock.

Listen to this record when the sun goes down. For kicks and for effect, introduce the adolescent black light to your adult self and then go to that party you were thinking of skipping. Black Lipstick remind us that you don't have to reshape rock history to make a kick ass rock record.


Posted by freewilliamsburg at 09:12 AM | Comments (1)

---------------------------------------------------------------



March 17, 2005

Jennifer Gentle - Valende

[Sub Pop - 2005]
Review by Monte Holman

So your favorite bands are the Beatles and Led Zeppelin. And during the last decade you listened to a lot of Guided By Voices. Oh, and you're a big fan of Alvin and the Chipmunks. Well then, Jennifer Gentle is your band.

Jennifer Gentle isn't really Jennifer and is only sometimes gentle. This Italian male duo explores rough lo-fi recording and the rock aesthetic lightheartedly, finding music in laughter, kazoos, cowbells, and even squeaking balloons. But there's another side to the band that helps us accept the jokiness and continue listening both critically and carelessly. Despite its superficial high jinks, Valende, Jennifer Gentle's third album and first Sub Pop release, impresses.

Marco Fasolo and Alessio Gastaldello, the core of the band, write songs that are multifaceted. Sort of schizophrenic. Two tracks, "The Garden" (parts one and two), sound like they're sung by the real-life female embodiment of Jennifer Gentle. Breathy and delicate falsetto vocals unravel atop acoustic guitars in "The Garden, Part One" and build back up in "The Garden, Part Two." In between the garden songs convulses "Hessesopoa," the kind of frenetic chaos Sun-Ra would enjoy (all seven minutes, thirty-three seconds of it). Beginning in light, quick cymbal hits, the song spirals out into hysteria, evoking the image of the Indians from the Good, Bad, and the Ugly soundtrack chasing Elmo through the percussion section of a music store.

These tracks represent the extremes of Jennifer Gentle: the band appreciates quiet harmonies, but they're also really hyped up on coffee as one song title, "Liquid Coffee," suggests. The other seven tracks on the album consist of possible combinations of the garden songs and "Hessesopoa."

The backbone of most songs is a tinny acoustic guitar, a ride accompanying a loose drum kit, and a bass line. But Fasolo and Gastaldello fill everything out with extras, xylophone, Stones guitar, dreamy vocals, a recorder, whatever fits. "I Do Dream You" contains distorted guitar bends and warm organs topped off with hand claps. It's a fast-paced go-go song. And I'm pretty sure the helium inhaled for this one carries over into the next track, "Tiny Holes," which begins with a rising chord progression, lazily floating as if the musicians, well, inhaled too much helium and are now paying the price.

In the balance between chaos and beauty, Fasolo and Gastaldello discover a natural inclination toward the absurd. Lyrically, yes-for example one refrain repeats, "On the sofa / if you please / I spilled some coffee / on my trousers,"-but also sonically. The aforementioned balloons and other nontraditional instruments, production antics that pit instruments against each other in opposite speakers, and cartoony yee-haws, oohs, and ahhs.

"Nothing Makes Sense," a fitting title and the last song on the record, bounces around, starts and stops, and pops in and out amusingly. Lines like "honey bunny Sunday morning Sunday boring by the way" could've been spoken by the Mad Hatter himself. And if all this hasn't satisfied our inner children, the vocals elevate to a squealing chipmunk pitch before song's end.

But Jennifer Gentle have the ability to rein it in. You have to like a band with a sense of humor combined with talent and an overall sense of cool. It's smart, it's Italian, it's a nice sampling of different eras of rock and roll, it's Jennifer Gentle-fresh with welcomed unpredictability.


Posted by freewilliamsburg at 10:01 AM | Comments (0)

---------------------------------------------------------------



March 10, 2005

Iron and Wine - Woman King
(Subpop Records)
Review by Monte Holman

Typically the word prolific translates to mostly crap. Crap lacking staying power. Being prolific is evidence of a wonderfully active imagination, sure, but it also improves the chance that the material will be derivative of itself and boring. Lucky for us, despite Sam Beam's creative fecundity, Iron and Wine has yet to produce an insignificant record.

Hailing from Miami, Florida, Beam is an uncharacteristic product of the beach city's Big Willie style. Somehow the song of the south leaked out of Alabama, through the Redneck Riviera of western Florida, and down the east coast. Who knew the community that brought us hot Latin nights filled with shiny shirted cokeheads could also house folks sporting beards, eating boiled peanuts, and sipping cans of Dixie?

Woman King, Beam's fourth record (two LPs, two EPs) in two-and-a-half years, offers six beautiful tracks and once again soothes us with acoustic guitars, banjos, hushed falsettos and tender harmonies. In this EP, Beam continues to explore polished production. The album, trading four-track basement recording for the big time, was recorded at Engine Studios in Chicago by Brian Deck and includes more instrumentation than past records. Slightly off-key pianos, violins, percussion (including tasteful bongos, two words I never thought I'd see together).

There are those who will consider Iron and Wine's gloss and added flourishes a loss of integrity or roots or something, but come on. The Creek Drank the Cradle and The Sea and the Rhythm have their charm and innocence, but one has to move on. And Woman King moves with subtlety.

Beam keeps traveling down the country road in tracks like "Freedom Hangs Like Heaven." This one contains a breakdown of what sounds like tin cups and glass bottles tapped with sticks. But Beam also investigates non-folksy noises and rhythms. The title track features a distorted bass, and the closer, "Evening on the Ground (Lilith's Song)," is damn near jazz, albeit jazz inspired by a union uprising in an old bottle factory. And for those unwilling to give up Iron and Wine's analog feel, Beam insulates his vocals with tape hiss. Happy? Good.

This short album focuses on women in the biblical sense; that is, biblical themes and images permeate Woman King. Lines from "Freedom" note, "Mary, carry your babe / bound up tight like lips around a whimper / your fingers over my face / blind-eyed Sampson driven to the temple." The whole EP captures tensions between the sexes, years of constant power struggles. Beam masterfully mixes the personal with the historical, tying his experience to a larger context and avoiding tired phrasing. Songs are chockfull of interesting verbiage and memorable metaphors. It's intimate; it's connected.

Woman King builds on what Iron and Wine does best: writing mature, delicate songs. The effortlessness with which Beam composes lovely pastoral lyrics puts us at ease. Iron and Wine's nonintrusive nature continues to court us, and even if new records and songs will follow steadily, all we can say is please play it again, Sam.

Posted by freewilliamsburg at 10:15 AM | Comments (1)

---------------------------------------------------------------



March 08, 2005

Greg Davis, The Factory Incident, and Abe Duque

The new full-length by American electronic music artist GREG DAVIS contains six beautiful minimal drone soundtracks perfect for lucid daydreaming or semi-conscious sleepwalks. Somnia, DAVIS' debut for Kranky, is a departure from his more lyrical, guitar-based indie-tronica of years past but continues to showcase his soft touch and overall appreciation for ambient music.

The opening track, "Archer," sets the tone in a dramatic way and grabs the listener's attention with its shimmering layers of celestial tones that are at once beautiful and arresting. The track's slightly tense mood eventually gives way to the sheer loveliness of "Clouds As Edges" and "Diaphanous," which in turn slips into the delightfully atmospheric "Campestral" — a calming track that clears the listener's mind of all thought.

DAVIS has found a way of training ears and glazing eyes on Somnia. The sounds he creates emulate church organ or harmonium drones, but according to the liner notes, DAVIS prefers to utilize more unconventional instrumentation — such as a punch card music box, toy harmonica, toy piano, and computer. Indeed, some of the drones sound slightly processed and contain the occasional digital ripple or bubble, but the overall effect is quite organic.

Unlike some practitioners of hypnotic minimalism, DAVIS seems to know the limits of each of his compositions, and tailors their length accordingly. Although, as much as I appreciate his restraint, I know I personally could trance out to some of the tracks — "Campestral" in particular — all day long.

********************************************



Washington D.C.'s THE FACTORY INCIDENT, which includes John (Stabb) Schroeder of Government Issue fame on vocals, wisely chose the fabled Inner Ear Studios and ex-Jawbox front man and producer J. Robbins as the creative combination in which to craft its first full-length recording.

A year in the making, Redtape — released on the Postfact label — reveals a shimmering, atmospheric pop sound more akin to early 80s new wave or early 90s shoegaze than the aggro-political punk of the band's benefactors.

After plugging away at the capital city's music scene for the last five years or so and searching for a sound all their own, this quintet can safely boast that its tight, punchy rock and roll has been perfected as captured on their newest release. Songs like "Said and Won" and "Rail" rain down a storm of guitars and a flurry of drumfills, which propel the group's melancholy melodies forward with an impressive show of strength.

The band's performance on Redtape is tight and its skillful string interplay striking, but perhaps equally as striking is Schroeder's dramatic singing style. While his vocals are somewhat fragile and slightly frantic, they're also strangely effective in suggesting a vulnerable side to this five-piece power pop unit.

********************************************



So Underground It Hurts is the new full-length by NYC techno producer, DJ, and label-boss ABE DUQUE. Despite having released an endless stream of recordings on independent labels all over the world and having founded his own labels Tension and Rancho Relaxo — the latter of which derived from his legendary Limelight party of the same name — DUQUE's influence is often overlooked or overshadowed by his contemporaries and compatriots.

While released on the Munich-based International DJ Gigolos label, the tracks on "It Hurts" are mostly compiled from the first seven singles released on his newest namesake label Abe Duque Records. The tracks consist mostly of pounding rhythms and random synth sweeps, but Duque adds a smattering of breathy, sexy samples throughout to help induce more of a drenching dancefloor sweat.

While DUQUE's music bumps and grinds the right way, his take on techno is perhaps too simplistic and traditional sounding for appreciation outside of a nightclub. His safe, sample-based production style points the listener in directions that countless other producers have taken since the dawn of four-four club music, and fails to leave much of a lasting impression.

—John Rickman

Posted by freewilliamsburg at 10:34 AM | Comments (0)

---------------------------------------------------------------



March 01, 2005

M83 - Before the Dawn Heals Us Review

M83
Before the Dawn Heals Us
Mute Records
Review by Monte Holman

In the latest effort from M83, we understand why recently Sofia Coppola was fond of Kevin Shields — this overpowering wall-of-sound electro rock ignites images of dizzying neon signs and the mutterings of constant, distant chatter. Music with narrative inclination. Though more synthy than My Bloody Valentine, M83 certainly dip into the rock soundscape aesthetic with similar vigor. But there's more — samples, hair band riffs, battle themes sonically pitting human against machine, and many elements of what we all would consider downright emo. Before The Dawn Heals Us comes off somewhere between an alternate soundtrack to The Never Ending Story and straight-up Omaha-based emotive rock and roll.

But due to the album's alluring otherworldliness, we can't fault the now-solo Anthony Gonzalez for injecting some cliché Oberstian (dear God) introspection into these tender tracks. The shoe-gazing "Safe" remarks, "Falling stars exploding on the sea, god it's beautiful.I am so alone." And before the song fades into the sound of fireworks and crowd noise, a dramatic instrumental section is prefaced by a couple lines of spoken-word. Maybe Gonzalez is a romantic; maybe he's being Euro-cheeky. It doesn't matter. It's a beautiful song, a beautiful record.


The beauty in Before the Dawn extends far beyond ethereal sadness. The opening track, "Moonchild," begins sparsely with toms and a piano, conjuring dramatic Seventies icon, Styx — we expect to be shown the way. Instead, a sampled feminine voice narrates:

"suddenly a voice told me,
Keep on singing, little boy.
Then raise your arms to the big black sky.
Raise your arms as high as you can,
so the whole universe will glow.'"

And glow it does. Fifty seconds into this intro, drum fills usher in a slightly distorted electronic bass supporting powerful melodies voiced by angelic choruses.

From there, "Don't Save Us From the Flames" has the makeup of an upbeat single, verse/chorus, etc. While Gonzalez is less than expressive vocally, the volatile instrumentals on this track define M83: cheap keyboards, arena rock, indie tenderness, and hand claps.

"*," the sixth track, was most likely playing during the Big Bang. Noisy starts and stops give this song a particular chaotic urgency that must've been present as masses exploded and hurled scorching rocks through the universe. Clips of sound from zero to eleven on the volume knob burst and disappear through the speakers without warning.

M83 contain a more obvious element of cinema that extends beyond soundtrack-inclined writing. "Car Chase Terror!" opens with a B-movie monologue, one actress playing both mother and daughter, describing the dream you have when you can't seem to outrun the murderer. She pleads herself into an insane frenzy ending in a car wreck atop Gonzalez's furious accompaniment. Crickets chirp as traffic speeds by in the background to begin and end the song, bleeding into the next track, the resigned "Slight Night Shiver," as the woman tries to calm down.

Finally, "Lower Your Eyelids to Die With the Sun" shows the grandiose, long-winded side of M83's cinematic temperament. It's still pretty and all, but the song melts into orchestrated mush complete with tympanis. I suppose it's a fitting last track to such an ambitious album, a slowing of breath at sunrise, but it's a bit much. Its ten minutes and thirty-seven seconds could be reduced to about two minutes and thirty-seven seconds and have the same effect. The movie credits are rolling. And rolling, and rolling, rolling, rolling.

Darkness and light, demons and angels, fire and ice. Celestial opposites fill Before the Dawn Heals Us. But Gonzalez masterfully allows them to coexist by composing excellent transitions, keeping the songs short enough (save "Lower...") to hold our interest throughout this narrative album. The recording, on a whole, flows evenly. Songs fade in and out of each other, and the order makes sense. For example, the insistent sixth track fades into "I Guess I'm Floating," a quiet, lovely segue into the more hyper "Teen Angst." The songs lead listeners consistently into subsequent phases of the album.

These are stories of love, loss, and hope, but Gonzalez presents them more effectively than whiny emo bands might. The noise blasts and saintly melodies prove an innocent sincerity yet mature wisdom, the ability for a songwriter to feel without taking his or herself too seriously. Point in case, most of the feeling comes from samples and synthesized vocals and instruments.

Gonzalez winks at and gently pinches the cheeks of the bright-eyed and dyed-black-headed and offers a real example of touching music. Perhaps someday they'll get it.

— Monte Holman

Posted by freewilliamsburg at 03:37 PM | Comments (5)

---------------------------------------------------------------



February 02, 2005

Low - The Great Destroyer
Music Review by Monte Holman
(Sub Pop Records)

Snore-core Startled From Slumber

Guitar solos. Feedback. Screeching distorted vocals. Hand claps? These rock staples hardly come to mind when we consider the collaborative effort from Alan Sparhawk, Mimi Parker, and Zak Sally. What happened to our wholesome quiet-types, the musicians who draw silent crowds of earnest indie concert-sitters? Has Low found the devil?

With The Great Destroyer, their debut Sub-Pop release, Low generously give us thirteen tracks of sonic exploration. This is seemingly new ground for Low, though they aren't reinventing themselves completely. Fans will still find plenty of the old stuff in this album, the familiar instrumental sparseness, the velvet, marital harmonies ("Silver Rider," "Death of a Salesman"). But the Duluth trio adds a keyed-up electro layer and some fresh production elements to these songs, generating a recording that's nothing short of rock and roll.


The supplementary noise and urgency comprised in Destroyer obviously contradict Low's original intent: let's see how quiet we can be. So why break the pattern? Is the band headed in a new direction down the fatal path toward experimental obscurity? I don't think so. Rather, Low have a sense of humor; after all, this is a band who once played a set in character as the Misfits. So a big rock album from this band is actually pretty funny. Also in Destroyer, the band members toy with the reputation of being calm, honest folk; they lean toward the dark side. Basically, in Destroyer, Low gets louder, darker, and blithely introspective in order to continue to break new ground as a group. Quite an endeavor that will surely receive some negative criticism, but not from me. In short, it works.

Low good-naturedly mock themselves and their public perception by folking-up some of Destroyer's tracks. Low is famously quiet, unassuming, earthy even, and they exploit these traits. Examples of self-parody show in somber, heartfelt questions like "So what, pray tell, will save you now?" in "Cue the Strings" and "Where is the laughter?" in "Broadway (So Many People)." Earnest questions, yes—Low is beautiful, poignant, emotive—but on Destroyer, this seriousness is somewhat playful. Images of the Garden of Eden, children, and Noho crowds (all from the same song, "Broadway") suffocate us with innocence, sincerity, and dangerously stale subject matter. The song eventually drowns in ethereal ambiance. Low reinstate what they know, or are known for, with these images embedded in charming harmonies, and they proceed to rub some dirt on their squeaky-clean image.

"Monkey," the album's opener, jolts listeners with a fuzzy synth bass line that sets the tone for the record as darker and more demanding. Lyrics like "tonight you will be mine / tonight the monkey dies" announce the commanding nature of Destroyer. Another line in this one is "shut up and drive." Not the Low we know. "When I Go Deaf" (in the middle of which a wicked shredding, yes a wicked shredding, guitar solo tells everyone to fuck off) upholds the darker disposition of this record and the band members' sense of humor. And frankly, it kicks ass. Then there's "Everybody's Song." Sparhawk and Parker fling their vocals into a Yorke-esque tantrum of repetition atop crunchy power chords and a metallic snare.

Low broaden their lascivious relationship with rock in Destroyer by exploring production ploys. They dapple this record with meticulous pans, fades, distortions, and soundscapes. This experimentation energizes Low's song-writing equations, breathes a new life into their craft, and emphasizes the interplay between lyrics and instruments. The dynamic crescendo in "Pissing" utilizes feedback and warm keys. The percussion in "Walk Into the Sea" features xylophones and bells chiming along with some far-off torn toms. And smallish additions, such as the dance club heartbeat and sonar pinging on "Cue the Strings," not to mention the looped strings themselves, revitalize the touching folk arrangements we expect from Low.

Speaking of smallish, the band takes chances with production kitsch in "Step." A child co-voices, not quite verbatim, two lines, "All the kids are sleeping / silent dreams beneath their heads," the only place on the record a child's voice can be heard perceptibly. (The child is the daughter of Sparhawk and Parker, Hollis Mae, who can be seen smartly signing records with heart-dotted i's on a link from Sub Pop's website.)

Naysayers write-off Low's higher blood pressure and in-studio production antics as out of character and perhaps the beginning of an aging group's backslide. But that's simplification, and it fails to give a solid band the credit earned over twelve years of successful writing. Why should a band continuously be judged by old standards? Yes, overproduction litters most records, but Low totes discretion. They meticulously consider each string pluck and ride hit on past recordings. They take seriously the business of what belongs in a song, and it's no different with Destroyer. The production schemes here are interesting, and they sit precisely where they need to—if they were too subtle, Low wouldn't be trying anything new; if they were anymore obvious, they'd be annoying.

That's what makes this a truly great Low album: it encompasses the original band aesthetic, empty space and gravity, and adds more completely what the band members bring to the table: a wink, a nudge, and rock and roll. Consider the band members' side projects. Destroyer is more inclusive of what these musicians are capable of. The new Low record is a bit raucous, so what? It's got plenty of that celestial appeal we're used to, but this time around it's packaged more like the Hell's Angels.

SEE THE LIVE THIS WEEK:
2005-02-03 Bowery Ballroom w/ Pedro the Lion
2005-02-04 Bowery Ballroom w/ Pedro the Lion


Posted by freewilliamsburg at 10:27 AM | Comments (0)

---------------------------------------------------------------



January 13, 2005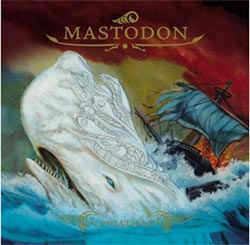 "Dude, Neil Peart is totally fuckin sick."

This sentiment was sure to have been offered by at least one member of Mastodon at an earlier stage in his life, likely within 10-20 feet of a 7/11. And though the geeky squelch of Rush has long ceased to interest many of my peers, I still put on All the World's a Stage (Rush's live album, recorded during their 2112 tour), and opine the same: Dude, Neil Peart is totally fuckin' sick.

Brann Dailor is totally fuckin' sick. Part Peart, part Philly Joe Jones, part your favorite double-kick drummer (Lars circa Master...?), Dailor is Mastodon's none-too-secret weapon, dropping Jack DeJohnette-on-basement-crank fills and beats into most every tune on Mastodon's massively metal kickassterpiece, Leviathan.

Now, I know what you're thinking: jazz and/or prog-rock drumming in metal-sounds totally fuckin' gay, dude. But Dailor's drumming never takes center-stage, remaining content to fuck with us from the perimeter. Because if you're a metal fan like I'm a metal fan, you know that metal's best when there's not too much getting in the way of the riffs. And-dude!-the riffs on Leviathan!


"Blood and Thunder" kicks off the record with a riff that wouldn't have been out of place on Priest's Point of Entry, a riff quickly blasted into hardcore gear by Dailor's insane drumming, and the hoarse exhortations by whoever the fuck it is belting out the opening lines, "I think that someone is trying to kill me!" (They have two vocalists, and I can't tell them apart.)

Followed by "I Am Ahab" (Oh yeah... Ahab, Leviathan, cover art of a big-ass white whale: guess what the lyrical theme of this record is? Hey, it beats doing a metal record to "Bartleby the Scrivener." The monomaniacal quest of the peg-legged captain lends itself better to metal than would the passively resistant coda of "I would prefer not to." Agreed?), a blisters-on-my-fingers riff-fest that, like the opening lines of track 1 say, I think is trying to kill me.

And we're just getting off the ground, or into the ocean, or whatever. On "Megalodon" you'll find a southern fried riff that'll make you say "I didn't expect that!" But it all makes perfect sense: Mastodon is from Georgia and, more importantly, doesn't give a fuck about what you expect.

On "Hearts Alive," the 13:39 epic (don't worry: most tunes hover in the 3 minute range), one riff gives way to another, some capturing Randy Rhoads, others Dicky Betts, others Dimebag Darrell (the riffs all over Leviathan keep good company).

The rest of the record: there is acoustic guitar, there are songs actually sung, there are even harmonies!!! There are ten tunes-thrash, sludge, math rock, NWOBHM, hardcore, grindcore, hardgrind, core me Ishmael-it's all here.

Don't get this record if you chose REM over metal when you were a teenager, because metal this good is not friendly to strictly indie-rock sensibilities. Metal this good has what made metal metal from day one: riffs, speed, screaming, and sludge. Metal this good contains no iron(y). You must be able to say upon listening to Leviathan-without sarcasm and without a wink, but with the adolescent enthusiasm that comes when you're smoking bongs in your mom's basement-"dude, Mastodon is totally fuckin' sick."

--by Matt Casper

Posted by freewilliamsburg at 10:27 AM | Comments (0)

---------------------------------------------------------------



January 05, 2005

"Apples & Synthesizers," The Orb, and a few more quick reviews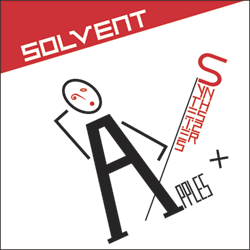 It's not as tinkly and precious as his previous releases, but the new record by Canadian kid Jason Amm (a.k.a. SOLVENT) "Apples & Synthesizers" on Ghostly Intl is like listening to a long lost Yaz record. while it's slightly irksome that Amm would take a retro approach, he gets the old Mute records techno-pop sound down correctly while somehow maintaining his own original sense of melody. recommended for club posing as well as for home listening.


Speaking of sweet techno-pop goodness, I have to say the new, fourth full-length by UK computer popper and all-around goofball GLOBAL GOON, "Family Glue" on the US label Audio Dregs is surprisingly amazing. while Mr. Goon a.k.a. Johnny Hawk is perhaps most notable for being an ex-roommate of Richard "Aphex Twin" James, he is perhaps lesser known for being an inventive, playful techno melody master. he's always got a beat that sports a smile, and is one of the few electronic artists that succeeds in infusing his own voice into the mix. slightly silly, but you'll want to play it again, sam.


The new 5-song debut by washington, d.c.'s MEDICATIONS — a trio of technical superstars, two of whom were members of the smart-punk trio Faraquet — is a hot little numberino. They're not as willfully angular as Faraquet, but just as immediately gratifying. Dischord's newest power trio has found the perfect combination of distorto-prog AND pop, and it satisfies.


SIGHTINGS are a three-piece rumble-unit form NYC whose new Load Records full-length "Arrived In Gold" shines brighter than any gauntlet they've thrown down thus far. rumor has it their new record is "minimal", but i beg to differ — it just has a unique soupy space to it and some spooky keyboard-like sounds that give their signature murk some perk. the guitar is as razor-sharp as ever and cuts through the band's new drugged-out sound, which is as blissful as any Bardo Pond or Sonic Youth record, but has a spiteful sting to it to remind you this is no hallucination.


DJs, vinyl junkies, and long-time fans of THE ORB will find much delight in "Komplott" — the ultraworlders' latest 12" installment for the popular German Kompakt label. While two of the single's three tracks have that signature plodding Kompakt bump, and sound more like their label mate and co-producer compatriot Thomas Fehlmann, there is a familiar orb-esque lushness that filters through the dancefloor grind. come-hither mini-melodies waft above a river of synth and pockets of pulsating bass, beckoning listeners to take to their feet and wipe the post-rave comedown from their eyes. Who knows where Alex Patterson's newest trip through the Rheinland might lead, but I'm going to stick around to find out.

--Johnathan Rickman

Posted by freewilliamsburg at 10:42 AM | Comments (1)

---------------------------------------------------------------



December 30, 2004

The Top 25 Releases of 2004


It's hard to believe that 2004 is finally coming to a close. The Bush election was painful, but it was a tough year all around. Old Dirty Bastard died. So did Rick James. And Dimebag Darrell's death last week was the final, morbid icing on the cake. Rest in peace guys. We're ready for a sunnier 2005.
Musically speaking, it was a disappointing year as well. Everyone we talked to when conducting this poll agreed: there weren't enough standout releases in 2004. TV on the Radio, who earned our number two spot last year with their debut EP "Young Liars," failed to impress us with their spotty full length Desperate Youth, Blood Thirsty Babes. Interpol gave us too much of the same with Antics. (Like many New York bands, TV on the Radio and Interpol both suffer from stellar-EP/anticlimatic-LP syndrome). And Jeff Tweedy continued to ruin his band by including self-indulgent, pill-induced bursts of noise on his records.
In 2004, critics and fans curiously fixated on the word "angular" when describing bands that sound like Gang of Four (see Bloc Party, Futureheads, Moving Units). Art school folkies continued playing whose-the-most-avant-garde table tennis (yes you Bright Eyes and Animal Collective). And New York failed to decide upon a new "it" band to get Rapturous about. The most exciting thing about 2004 in fact, was the Pixies reunion tour. We'd wager that half the people reading this article caught at least one Pixies show, not to mention shelled out 30 bucks to buy the respective live release.

Here at FREEwilliamsburg, we often found ourselves pulling out our old Kinks, Television, Steely Dan, Captain Beefheart, and Ralph Stanley records, frustrated by our inability to find anything truly great in the new release section of Other Music. The critics at FREEwilliamsburg all had different opinions about what should make our Best of list, but we all agreed on two things: 1.) Toad the Wet Sprocket still holds the title for worst band name ever and 2.) 2004 was a mediocre year for music.
But, of course there were highlights ....

FREEwilliamsburg's Best in Music 2004




25. Weird War
If You Can't Beat 'Em, Bite 'Em
(Drag City)

When we heard that The Make-Up was breaking up several years ago we were devastated. Thankfully, Ian Svenonius and Michelle Mae continue to pump out the hits under different monikers. This year, they called themselves Weird War. Last year they were The Scene Creamers. We don't care what they call themselves as long as they keep kicking ass. Their high energy blend of Motown, funk, gospel and punk transports us to some inverted parallel universe where it's always 1967 and the Punk movement just conquered the US.

---------------------------------------------------------




24. Luomo
The Present Lover
(Kinetic)

The first disk by Vladislav Delay under the Luomo moniker (Vocal City) is the one of the best House disks ever made. It was a glitchy, dub-inflected masterpiece. Vocal City was also a fluke since it was intended as a slight side project for the Helsinki-based techno artist. The long-awaited follow-up, The Present Lover is more accessible but not quite as essential. It features more straightforward pop hooks and vocals than its predecessor. Fans of minimal, spacious House music may feel a bit short-changed by this disk when comparing it to Vocal City, but it is nevertheless a danceable delight. Funky, sexy, and a little less patient that Vocal City, The Present Lover would be considered a great record if released by any other artist.

---------------------------------------------------------




23. Sonic Youth
Sonic Nurse
(Geffen)
Everyone needs to cut Sonic Youth some slack. In their heyday, Sonic Youth pushed the envelope with each new record. Now, they're getting older and notably less experimental.
Sure, Sonic Nurse isn't the most groundbreaking record they've ever made, but it is one of their most accomplished. Their songwriting has rarely been stronger and Jim O'Rourke's Seventies-pop influence is more notable than usual. Sometimes it's just nice to sit back and watch Sonic Youth do what they do best -- create good, old-fashioned dissonant pop.

---------------------------------------------------------




22. A.C. Newman
The Slow Wonder
(Matador)
All of the other New Pornographers have recorded solo releases so it was time for frontman Carl Newman to follow suit. The Slow Wonder begins with the too catchy, "Miracle Drug," and never lets up. The record is a melodic treasure that manages to do the unexpected; its better than the last New Pornographers release. Now if Alt-Country bandmate and indie sex goddess Neko Case would hurry up and release another record we'd be complete.

---------------------------------------------------------




21. Califone
King Heron Blues
(Thrill Jockey)

The most underrated band in indie, Califone bring us yet another weird and innovative jam session with King Heron Blues. Blending Blues, Country, and backwoods Americana with subtle electronic textures, Califone is one of a kind. We can only hope that they'll get the attention they deserve on their next release. Keep it up, we're listening.

---------------------------------------------------------




20. The Futureheads
The Futureheads
(679)
The Futureheads scared us at first. I mean come on... what's up with the cheesy name and the horrible cover art? As our friend George pointed out, nobody's using the name "Slut Patrol" yet. Couldn't they choose a less hokey band name? Nevertheless, the record kicks ass. It's catchy, strangely danceable, and has that, um, "angular" guitar dynamic that The Rapture reintroduced to the current indie palate. OK, we promise not to say "angular" again in 2005.

---------------------------------------------------------




19. Jóhann Jóhannsson:
Virðulegu Forsetar
(Touch)

Icelandic composer Jóhann Jóhannsson had an intimate, heart-to-heart talk with his country's cold, bleak landscape. He convinced said landscape to come into the studio. He then recorded their conversation and wrote a minimal, yet powerful symphony. This is a beautiful and calming record. The best "background noise record" of the year.

---------------------------------------------------------



18. Bonnie "Prince" Billy
Greatest Palace Music
(Drag City)
Some people love the lonesome, raw vocal style of early Will Oldham from his Palace days. Others prefer his newer, slicker releases recorded under the Bonnie "Prince" alias. Greatest Palace Music received mixed reviews for this very reason. A reworking of his best songs from the Palace days, Greatest Palace Music sees Oldham adding sugary sweetness and a studio-enhanced crispness to his classic material. The new interpretations are consistently less compelling than the originals, but that's beside the point. The record is enjoyable from start to finish and stands on its own as a separate work. The studio players on this recording are all Nashville legends, helping to secure this record as one of the year's best releases. (Read our interview with Oldham)

---------------------------------------------------------




17. Rogue Wave
Out of the Shadow
(Sub Pop)
There wasn't a new Shins record this year. Thankfully, we had Out of the Shadow to fill the void. Thanks, Sub Pop, for giving us this treat to hold us over. After listening to Shutes Too Narrow too many times, Out of the Shadow, is a worthy if lesser substitution. We love the chorus of "Be Kind & Rewind:"
"You can all get in line/lick my behind"

---------------------------------------------------------




16. Deerhoof
Milk Man
(Kill Rock Stars)

Inspired by the art of Ken Kagami whose work graces the cover, Milk Man finally brought Deerhoof some recognition in 2004. A weird concept album that mixes noise and pop, Milk Man is Deerhoof's strongest release to date. This band just keeps getting better. (Read our interview with the band)
---------------------------------------------------------



15. PJ Harvey
Uh Huh Her
(Island)
This was a year when people were so obsessed with finding the next "it" band, they ignored tried-and-true greatness. Most even ignored PJ. We love you PJ. And we love your record. (Don't quit touring!)

---------------------------------------------------------




14. The Streets
A Grand Don't Come for Free
(Vice/Atlantic)
The first sounds on A Grand Don't Come for Free are big horns and the lyrics "It was supposed to be so easy…" We have the second record by Mike Skinner. It's a concept album. One day in the life of a geezer, literally. This is Mike Skinner's Ulysses, his Tommy. It's also a little darker and more "mature" than the first record. Not as "fun." Skinner frustrated our expectations, but in a good way. Original Pirate Material was better, but A Grand Don't Come for Free is damn good.

---------------------------------------------------------




13. Mirah
C'mon Miracle
(K)

C'mon Miracle is like a Cat Power record for the less depressed. It's her most mellow release to date and one of her most accomplished. It was also the best record to come out of Olympia, Washington this year.

---------------------------------------------------------




12. The Von Bondies
Pawn Shoppe Heart
(Sire)

It's so hard to write about The Von Bondies without mentioning Jason Stollsteimer's fist fight with Jack White. Remember? Jack and Jason used to be buddies. They even recorded together sometimes. Then Jack White punched him in a drunken stupor, ending their friendship for the foreseeable future. "The punch" was the best thing that ever happened to The Von Bondies. A press agent's wet dream. Pawn Shoppe Heart is their post-punch record and we're happy to see how good this band is becoming. Our advice: take another punch, Jason, Pawn Shoppe Heart didn't get the press it deserved.

---------------------------------------------------------




11. Devendra Banhart
Rejoicing in the Hands
(Young God)

Devendra Banhart is all arty-farty and shit and doesn't wear shoes on stage but what can we say.... his avante folk is growing on us. There wasn't a prettier song this year than "The Body Breaks." Is "exciting folk" an oxymoron? Not anymore.

---------------------------------------------------------




10. Comets on Fire
Blue Cathedral
(Sub Pop)

This record rules. A blissful hour of retro psychedelic noise that will leave you feeling like you're stoned, sixteen, and at some crazy laser show with Hendrix, Zeppelin, and Floyd pumping simultaneously through the speakers.

---------------------------------------------------------




9. Squarepusher
Ultravisitor
(Warp)
Squarepusher (AKA Tom Jenkinson) has been producing consistently strong IDM for so long now that most people forgot about him in 2004. We didn't. Ultravisitor is a great release, showing Jenkison at his tightest, if not most innovative. This is Bitches Brew for laptop geeks. Jenkinson incorporates his own live drumming this time around and features a photo of himself on the cover, proving once and for all that he is definitely not a robot.

---------------------------------------------------------




8. Camera Obscura
Underachievers Please Try Harder
(Merge)

Camera Obscura sound like Belle and Sebastian. Thankfully, they're more successful than any other band at cribbing that signature B&S sound. The cover image (which combined with the title seems dated in a Nineties, geek-chic way) was in fact taken by B&S frontman Stuart Murdoch. Not surprisingly, they're also from Glasgow. We'd hold all of this against them, of course, if their record wasn't so wonderful. They're derivative, but give them a chance. They're also REALLY good.

---------------------------------------------------------




7. Danger Mouse
The Grey Album
(self-released)

It truly takes talent to make Jay-Z sound good. Danger Mouse accomplished this seemingly impossible feat. Sure, remixing The Black Album with The White Album is gimmicky, but the gimmick worked. The Grey Album made Danger Mouse a household name for the indie set in 2004, while waving the proverbial middle finger at the record industry's intellectual property mandates. Thanks for the free download, dude. Loved the record.

---------------------------------------------------------




6. Sufjan Stevens
Seven Swans
(Sounds Familyre)

Proves that indie's favorite Christian folk rocker, Sufjan Stevens, is here to stay. Greetings from Michigan: The Great Lakes State had more highlights, but Seven Swans is a more consistent record. We don't expect you to fulfill your promise to record an album for each of the fifty states, Sufjan. But we wouldn't mind if you did.

---------------------------------------------------------




5. Dungen
Ta Det Lugnt
(Subliminal Sounds)
Somewhere in the woods of Smaland, Sweden, Gustav Ejstes toiled away his days working his mother's farm and his nights brewing a mix of Swedish folk, jazz, hip-hop and classic 60's pop and rock. From the distillery of these influences came Dungen, Ejstes's band and its remarkable third album Ta Det Lugnt. You'll find yourself singing along to many of the tracks on Ta Det Lugnt ("Take it Easy" in English), even though the words are in Swedish. The melodies, bearing the touches of Lennon/McCartney, are just too damn catchy. But these are not just simplistic pop ditties; there's an intensity of energy and musical expression here that is absolutely captivating. Throughout Ta Det Lugnt, Dungen prove they are experts at crafting perfect pop songs built purely to be deconstructed into beautiful chaos.

---------------------------------------------------------




4. Franz Ferdinand
Franz Ferdinand
(Domino)
These guys sure are cute. The chicks were swooning. The guys all developed boy-crushes. People haven't been this sexed-up over a band since The Strokes. Luckily, their music was great too. Glasgow's Franz Ferdinand had the best guitar riffs, not to mention the best band name of the year. (Franz Ferdinand was an archduke whose murder helped incite WWI). The band's anthem "This Fire" could inspire a drunken mob to revolution. Come on, we're waiting.

---------------------------------------------------------




3. The Arcade Fire
Funeral
(Merge)
OK, OK..... we agree. Funeral is really good. Take a reality pill, though. You'd think the from reading the press that The Arcade Fire have diamonds in their shit. Pick Funeral up if you haven't heard it. It's a bit melodramtic, but in a good way. An exciting debut and we can't wait to hear more. Another record this good and they will sincerely deserve the accolades.

---------------------------------------------------------




2. Fiery Furnaces
Blueberry Boat
(Rough Trade)
Their shit may be made of diamonds (see Arcade Fire above). The brother and sister duo known as Fiery Furnaces are giving Meg and Jack a run for their money as the best brother/sister band. Blueberry Boat is as experimental as it is melodic. As accomplished as it is fun. Don't miss this record because it's great. What sophomore slump? This is proof that "difficult" music doesn't have to be a toil to listen to. (Read our interview with the band)

---------------------------------------------------------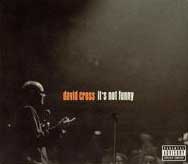 1. David Cross
It's Not Funny
(Sub Pop)
Despite the stellar exceptions above, we were bombarded with an overflowing used bin of uninspired releases this year. Where was this year's timeless gem? Why does hip hop still suck? What record from 2004 will our kids be listening to?

This is why we decided to pick a comedy album as our favorite of the year. After all, we can't award mediocrity. This is a plea for better, more compelling, more mind-blowing music in 2005! Start working on this, ok?
At least David Cross inspired us this year. It's Not Funny is unbridled comic genius. If you haven't heard it yourself, run to the store and purchase it. Now.
Thanks David, for making us laugh this year. You complete us.

---------------------------------------------------------

Best Compilations





Various Artists
DFA Compilation #2
(DFA)
If you're not familiar with DFA, you haven't ever been to this site before. We love this label. This 3 CD collection featuring LCD Soundsystem, The Rapture, Black Dice, and new DFA artist Liquid Liquid is essential. A fantastic compilation.



Various Artists
Where Will You Be Christmas Day?
(Dust To Digital)
From the label that brought us the stellar gospel box set Goodbye Babylon, comes the best holiday record in years. If you want to scream every time you hear "Rudulph" and "Sleigh Ride," pick up this compilation of obscure folk, blues, gospel, and early jazz non-classics from the Thirties and Forties. After one listen, even the most jaded will once again love Christmas. Where Will You be Christmas Day is an essential record for anyone who has ever worked in a mall, a coffee shop, or any other place where they play crappy, generic, maddening Christmas mixes all day. Find out more here.
We hear that "The Late Great Daniel Johnston: Discovered Uncovered" is WONDERFUL from critic and FREEwilliamsburg friend Kevin Kraynick of catch.com fame. Sadly we have not heard it yet.

---------------------------------------------------------

Honorable Mention


Panda Bear
Young Prayer
(Paw Tracks)
A lovely, avant folk homage to the artist's father. We wanted to include Panda Bear in our year end tally. Unfortunately, 26 is a weird number for a Best of list.


We also wanted to include Venice by Fennesz, but 27 is an even stranger number for a Best of list.

---------------------------------------------------------

Dishonorable Mention

Brian Wilson
SMilE
(Nonesuch)
Come on... it just wasn't very good.

---------------------------------------------------------

The Not-Innovative-Enough-for-Pretentious-Critics Award


Tortoise
It's All Around You
(Thrill Jockey)
This record is solid and features the Chicago super group in peak form. Tortoise does sound like they're stuck in a time warp, but who cares if the music is this good? Ignore all critics (except us) and buy this record.

---------------------------------------------------------

The George Bush Divide-the-Nation Award:


Joanna Newsom
The Milk-Eyed Mender
(Drag City)
People either love Joanna Newsom or hate her. Her childlike vocals both infuriate and inspire. At least we can all agree on one thing: she's cute. Love her or hate her, Newsom's record was an indie sensation this year. (Read our interview with Joanna)

---------------------------------------------------------

The Ruined by Inane Skits Award:

Kanye West
The College Dropout
(Roc-A-Fella)
Shut-up with the effin skits already, Kanye. This record could have been pretty good.

---------------------------------------------------------

Most Overrated



Loretta Lynn
Van Lear Rose
(Interscope)
Are we the only people who think Loretta Lynn singing along to Jimmy Page riffs is a little embarrassing? Stop now, Loretta, while your legend remains intact.

---------------------------------------------------------

Best Live Record




Neko Case
The Tigers Have Spoken
(Anti)
Neko has the best voice in indie rock. Period. She needs no studio enhancements. She's the real deal. This collection of live recordings proves what we've known all along, Neko is this generation's Loretta Lynn. Plus, she's hot.

---------------------------------------------------------

The Worst Indie Record of the Year


Liars
They Were Wrong, So We Drowned
(Mute)
Listening to They Were Wrong, So We Drowned is a grueling experience. The drunk, chaotic, post-punk sounds of earlier Liars recordings have been replaced by a droning, pulsing, electronica-filled mess of a record. People who like to listen to music because it's "challenging" may like this record. We just don't believe those people really exist.
---------------------------------------------------------
PS: Wilco would have made our best of list this year if they'd been less pretentious.
---------------------------------------------------------
Shameless self promotion:
Check out the follow-up to The Hipster Handbook:

"Another funny and strangely insightful contribution to our culture from Robert Lanham, the Margaret Mead of the North American Weirdo."
--Neal Pollack

*************************************************


FREEwilliamsburg thanks all of the critics involved in this year's tally. Especially John Rickman, Alexander Laurence, Mandy Novak, and Jason Bell.

Posted by freewilliamsburg at 08:23 AM | Comments (40)

---------------------------------------------------------------



December 02, 2004

Dungen is a name to remember, even if you can't pronounce it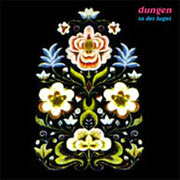 Somewhere in the woods of Smaland, Sweden, Gustav Ejstes toiled away his days working his mother's farm and his nights brewing a mix of Swedish folk, jazz, hip-hop and classic 60's pop and rock. From the distillery of these influences came Dungen, Ejstes's band and its remarkable third album Ta Det Lugnt.

You'll find yourself singing along to many of the tracks on Ta Det Lugnt ("Take it Easy" in English), even though the words are in Swedish. The melodies, bearing the touches of Lennon/McCartney, are just too damn catchy. But these are not just simplistic pop ditties; there's an intensity of energy and musical expression here that is absolutely captivating. Throughout Ta Det Lugnt, Dungen prove they are experts at crafting perfect pop songs built purely to be deconstructed into beautiful chaos.

Take the tracks "Festival" and "Du E FÖr Fin FÖr Mig" for example. Starting with pattering drums, lulling guitars and sing-song vocals, "Festival" unexpectedly bursts into a mesmerizing wash of pianos, flute, and howling vocals. "Du E FÖr...", first grabs you with a breathtaking flute solo and then twists into a rave-up worthy of Hendrix. Miraculous passages like these abound throughout the album's 13 songs.

If you hear a more diverse, haunting, and down-right hummable album this year, I'll be very surprised. Dungen is the name to remember, if not to pronounce correctly.

Jason Bell
Visit Jason's site
http://onelouder.blogspot.com

Posted by freewilliamsburg at 05:06 PM | Comments (7)

---------------------------------------------------------------



November 26, 2004

The Can Reissues, Dino Felipe, Dungen, Neko Case, and Recent Must-Have Releases

The first four digitally remastered recordings by our favorite Krautrockers, Can, were released to, frankly, not nearly enough fanfare. After all, this weirdo quartet of Cologne hippies influenced everyone from Brian Eno to Tortoise to Stereolab to Comets on Fire. Their long-form, improvised ambient funk merged jazz with rock. More importantly, Can was among the first to experiment with electronic improvisation.
If you're a newcomer to their work, start with 1971's Tago Mago. 1972's Ege Bamyasi is equally rewarding, if not as immediately accessible. Soundtracks is an important record as well, but mainly for the people already familiar with Can's work. Their debut, 1969's Monster Movie is the only Can record to feature vocalist Malcolm Mooney (who later had a legendary nervous breakdown). It's a more straightforward rock album, but the 20 minute "Yoo Doo Right" hinted at what was to come.
The release of the remainder of their catalogue is scheduled for 2005 and 2006. We can't wait to for the reissue of Future Days, their most lovely and essential record.

Dino Felipe - "I'm You" (Asphodel/Schematic)
http://www.asphodel.com/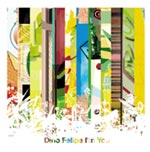 Listening to Dino Felipe's new 26-track full-length "I'm You" for the first time is a lot like opening up a well-shook can of soda pop that springs forth a carbonated splatter of punk-tones and noise funk. Felipe's brand of digital bebop appeals mostly to whiz kids with short attention spans, the computer music-obsessed, and the plunderphonically-inclined, but is uniquely artful and personal.
Like a musical re-animator, Felipe creates abstract electronic compositions by stitching together vocal snippets, fancy-pants digital audio software-sequenced synth sounds, classic 8-bit circuitry, and dinky drum machines. Each Frankenstein monster on "I'm You" has its own special temperament and twitches in time to its own individually programmed tempo.
The many intimate mutations and wig-outs on "I'm You" present infinite twists and turns and dramatic segues. Their brief and numerous natures keep things interesting, but the casual listener might misconstrue it all as aimless clutter. However, it's these tracks that most ignite the imagination and best reflect the artist's personality and sensitivity.
The disc's few beat- and melody-oriented creations, like all good electronic pop songs, are slightly robotic and particularly peppy. "The Orange Field" offers a brief respite from Felipe's spastic sound surgery, with a chill toe-tapping groove that's
sublimely smooth. The oddly titled "uVVu & climb" really percolates and Felipe even lends his own voice to the electro-funk confusion of "Steamy Halls".
Dino Felipe's music is very celebratory and engaging, and draws the listener close. It's his world, but the title "I'm You" suggests he wants it to be your world too.
Johnathan Rickman
Asmus Tietchens / David Lee Myers - "60:00" (Line)
http://www.12k.com/line/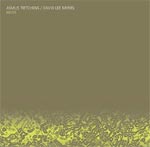 "60:00" is the fourth collaboration between Asmus Tietchens and David Lee Myers, two true pioneers of modern electronic music. Tietchens, a German artist known for his electronic musique concrete compositions, is the duo's primary sound manipulator and arranger. New York City's Myers, a.k.a. Arcane Device, is the duo's primary sound provider — yielding, as always, aural whatnots from his homemade electronic feedback machines.
Unlike their previous collaborations, which were exceptionally dynamic and exhibited a wide range of movement and sound, "60:00" applies a subdued palette of disembodied overtones in a meditative manner and as an environmental experiment that, in keeping with the times, is canvassed in a shroud of silence.
The disc's six untitled tracks reveal a jazz of minutia that glitch about within a backdrop of tinted shade and shadow. Sweeping traces of microscopic drones ebb and flow and create a temperate degree of tension throughout.
The textures in the second untitled track have a stylistic drip-and-bump reminiscent to the humorous, staged bits between the three movements of Pink Floyd's "Alan's Psychedelic Breakfast". What sounds like someone shuffling about the kitchen is actually a ghostly dance of incidental electronic detritus.
This newest collaboration succeeds where the others didn't in that it better expresses a sense of multidimensional space. Previously, the duo cast their manipulations within an artificially created sound environment saturated in reverb and other depth-deceiving effects.
On "60:00," however, Tietchens and Myers simply allow each one of their handcrafted micro-sounds to frolic naked within the three-dimensional confines of the playback environment — rewarding the attentive listener with a rare glimpse into the future of minimal sound art, and providing the passive listener with new surround-sound hallucinations.
Johnathan Rickman

Recent Must-Have Releases

• Camera Obscura
Biggest Bluest Hi-Fi
(Merge)
The debut record by Belle and Sebastian's closest niece. Biggest Blue Hi-Fi isn't quite as catchy as the near-perfect Underachievers Please Try Harder, but it's still pretty damn good.

• Neko Case
The Tigers Have Spoken
(Lost Highway)
A beautiful live record by Alt Country's queen, Neko Case. Proves that her voice doesn't need studio enhancement to be magical. Neko Case is this generation's Loretta Lynn.

• Dungen
Ta Det Lugnt
(Subliminal Sounds)
Olivia Tremor Control was pretty cool. Swedish band, Dungen fucking rule. They are immediately catchy and will make Elephant Six fans giddy.

• The Go! Team
Thunder, Lightning, Strike
(Memphis Industries)
Like a more accomplished, The Avalanches, The Go! Team are a party band with influences ranging from hip-hop, to funk, to Le Tigre, to Hawaii Five O. We're not sure if we'll be listening to this record in a few years, but for now we're content to shake our asses.

• Various Artists:
DFA Compilation #2
(DFA)
If you don't know what DFA is, you haven't ever been to this site before. We love this label. This 3 CD collection featuring LCD Soundsystem, The Rapture, Black Dice, and new DFA artist Liquid Liquid is essential.


Posted by freewilliamsburg at 06:56 PM | Comments (8)

---------------------------------------------------------------



October 14, 2004

Robert Henke, Fat Day, and Fast Forward/T Cells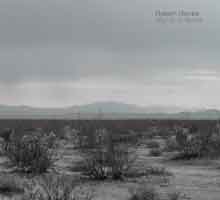 Robert Henke
"Signal to Noise"
(Imbalance Computer Music)
In a country overrun with laptop dub wizards and art gallery DJs, Robert Henke is perhaps one of Germany's more interesting thump-funkers. As Monolake, Henke creates spatial sound environments you can dance to that succeed at inducing physical motivation as well as mental stimulation -- to the satisfaction of fashionable booty-shakers and digital glitch fanatics everywhere.
Henke's latest effort, "Signal to Noise," (pictured above) however, finds the Berliner expanding his palette beyond the caverns of warehouse club culture and outside the realm of the headphone mindset.
Technically speaking, these three epic-length tracks are experiments in FM synthesis. In applying a meditative approach -- a quality often underlying much of his dance music -- Henke patiently explores the mutative effects of slowly shifting timbres. The resultant harmonic drones create new, virtual environments that have a strange semblance to natural surroundings. In the liner notes, Henke characterizes this effect as only a partial coincidence and one that spurred him to willfully force such similarities by remembering certain places he's been to before.
While it's interesting how "Studies for Thunder" recalls certain rainy days I've lived through, the experience of listening to Henke's virtual re-creation does little to stimulate the ears, and puts one in a mood that's surprisingly unmemorable. The title track -- divided into two parts -- seemingly aims for mood enhancement, but its constantly shifting overtones create more of a trance-like state than anything else, and the processing Henke applies to his tapestry of timbres are disappointingly static.
If "Signal to Noise" could be presented in and listened back to in multi-speaker surround sound, it might make for a more impressive listen. In the meantime, let's hope Robert Henke gets his groove back.
-- John Rickman
--------------------------------------------------------------

Fast Forward / T Cells
Split CD
(Three One G)
Even grindcore thrash-rockers go through an experimental phase, or so it seems with the new split CD by Southern California's Fast Forward and T Cells. Both acts, which apparently have links to various hipster hardcore groups, reveal an innate tendency to spazz when confronted with electronic gadgets and drum machines, but one is more experimental than the other.
Rewind in time to about 1982 and you'll be in sync with the sound of Fast Forward - a band of darkwave derelicts whose take on industrial dance music is slightly annoying, ironically low brow, and resolutely lo-fi. Fast Forward's stark synth anthems swing like an old Soft Cell or Silicon Teens record, but favor proletariat sloganeering and existential angst over glamour and gloss.
It's hard to tell exactly what lies beneath the veneer here, but the group seems to be grappling with a convergence of issues revolving around racial identity and dissident thought. It's not clear why they title their five contributions 'Live In Afrika', but when they chant "white pride/black power/everybody gets shoved in the shower" on the track "Race Relations," Fast Forward seem to be expressing frustration with a world ensnared by growing cross-cultural currents of apartheid.
T Cells on the other hand, come across as purposefully nonsensical and seem to have little use for context or cryptic imagery, much less standard modes of song composition. Thus, T Cells excel where Fast Forward does not, and that's in the gadget-fuckery department.
The first two tracks, "Deformed" and "Finger in the Socket," have electronic rhythms that any two-legged troglodyte with or without opposing thumbs could have come up with. However, their quirky employment of buzzing techno tones, cheesy snyths, and white-noise blasts combine to create a spastic frenzy of surrealist fun. Making the esoteric nature of this split release complete, T Cells throw down an impressive electro cover version of Crime's "Maserati."
-- John Rickman
---------------------------------------------------

Fat Day
"Unf! Unf!"
(Load)

Fat Day's new full-length "Unf! Unf!" is a collection of quick, vigorous zaps of rock and roll shock treatment sandwiched between moments of quasi-religious techno-hymns. Hailing from Cambridge, MA, Arik, Doug, Matt, and Zak pay little respect to the guitar Gods and instead worship mathematically-complex arrangements of bass and drums, only to top it all off with adolescent ranting and cheap-sounding synthesizers.

Locked and loaded, Fat Day literally explode from track to track. So much so that what they have to say has to be delivered in an abbreviated, Ginsburg-esque stutter: "Good things cheap! Toasters! It's a treat! Waaaah! It's not garbage. Nordic tracks! TM! Break our backs! Waaaaah!"

Fortunately, their hyper-spastic breakdowns are offset by the occasional stained glass synth movement, sinfully misleading the listener into a Zen of iniquity.

Blink and you'll miss this 30-minute masterpiece of youthful indulgence. If you're caught yawning, then you're probably too old or too slow for musical fireworks such as this.

John Rickman

Posted by freewilliamsburg at 10:31 PM | Comments (0)

---------------------------------------------------------------