Favorite Songs of the Year: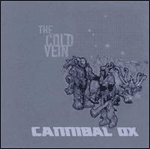 "Soma" - The Strokes
"Ridiculoid" - Cannibal Ox
"Frontier Psychology" - Avalanches
"If it feels good do it" - Sloan
"I might be wrong" - Radiohead
"Millionaire" - Arsonists
"Candle Chant [A Tribute]" - DJ Krush w/Boss the MC
"Island in the Sun" - Weezer"
"Broken Dreams" - Basement Jaxx
"Digital Love" - Daft Punk
"Taco Day" - Mr.Len w/ Jean Grae
"Worse comes to worse" - Dilated Peoples
"California" - Rufus Wainwright
"Fallin'" - Alicia Keys
"The Blast" - Talib Kweli w/ Hi-Tek
Best Band that nobody will hear:
• Aesop Rock
Possibly the overall best hip-hop to come out in years, and a bunch of fake "playas" get the spotlight. Shame that.
"Will you just call it quits?" award:
• Wu Tang:
Half the group is in and out of jail, the other half is more successful on their own, and frankly the chest beating shit is getting tired.
• Stone Temple Pilots
Exactly how long do you think it'll be until he ends up back in rehab? Will you have enough time to release another inadequate album?
Say it ain't so award:
• Roots w/ Jay-Z - Unplugged
• Grand Royal closes
• Napster ends
This was a dissapointing year, musically, in a lot of ways. Napster as we all knew it eventually would, ended in the summer, due to the monetary complaints of companies who give artists a 5% profit from their sales. Grand Royal couldn't cut the mustard financially, and ended up closing its doors which means that folks like "At The Drive-In" and "Cibo Matto" are gonna have to find new representation. Stack that against the fact that Bad Boy gets to keep releasing their usual 50,000 artists a year.
Concerning the Roots: if you want to be known as the hip-hop backup band for "jiggy" artists, then by all means...

Jay-Z
Unnecessary work award:
• Limp Bizkit remix album
• Roots w/ Jay-Z - Unplugged
• All Sept. 11th albums
• Limp Bizkit and several of the the most untalented musicians I've heard in a long time, released a remix album of all their "hits"... but why? Even among their WWF watching contingent, this wasn't a major request. And speaking of strange timing, or just strange shit in general, why would anybody want an acoustic Jay-Z album? I could just imagine some thug playa coming out of Vertigo on a Saturday Night thinking to himself "Yo, that Jay-Z joint was off the heezy, but one feels it loses the texture that a good acoustic guitar might bring to the proceedings." That'll happen.
As for the Sept.11th album, there's nothing like a good hastily put together collection of self-important celebrities to help us through this hard time.
"Nobody gets that we don't do anything special" award:
• The Neptunes- Various Albums
If you listen to enough popular hip-hop these days, you'll sooner or later come across a mention that "Yo, I got Neptunes on the track..." If a song sounds like it's being backed up by #3 on the Casio Keyboard, then it was probably produced by The Neptunes.
Best Trend:
• Neo-Soul
D'Angelo, India Arie, Maxwell, Bilal, Jaguar, Amel Larrieux, Angie Stone, Alicia Keys, Lauryn Hill... good shit, man, good shit. Intelligent songwriting in R&B is back.
Songs that makes me question whether to go on anymore:
• "Two-way Freak" - Three-Six Mafia
This is a "song" about two-way pagers. Tribe Called Quest did one years ago, and it happened to be clever. This is... disappointing. To say the least... hip-hop reaches a new low.
Chorus:
"She's a two-way freak, a two way trick.
She's usin' up your characters, ain' talkin' bout shit..."

• "Izzo (H.O.V.A.)" - Jay-Z
H.O.V.A. is the most pathetic example of self-love I've ever had the misfortune of hearing. Further proof of the undying ego of one, Jay-Z.
Pitiful excuse for new album:
• "How High" Movie
September 11th 2001 (they're all rich, why didn't they just DONATE MONEY)
I'm sorry, but as much as I love Redman and Meth, nobody's believing that their 30-year old asses belong in college. This pathetic Animal House retread is a shallow attempt to put out more Method Man/Redman shit.
As for the "Tribute to Heroes"? Read above. A lot of artists claimed not to know how they could help during "this time of need". Seemed pretty god damn obvious to me.
Interesting Developments:
• Possible end of bling-bling
Russel Simmons introduces Def Poetry, a showcase for freestyle poetry which has absolutely nothing to do with a profit margin, and Mystikal who could've easily coasted on songs like "Shake Ya Ass" releases "Bumpin' me against the wall", a decidedly un-blingy song about the pressures of the world. Even DMX seems to be avoiding he easy route, lately. A member of Silent Lambs Project predicted that the whole bling-bling thing could only sustain another year. That was in March... maybe he was right.
Consecutive Award:
• Jay-Z: The Blueprint (bad)
I dare you to find a major difference between this album and his last 4 or 5, which, unsurprisingly he releases almost half-yearly
• Radiohead: Amnesiac (good)
.Amnesiac is... well... really fucking good. Again. Radiohead just don't know how to make bad music at this point. As soon as I saw the video for "Knives Out", I just smiled and sat back.
Steady Descent Award:
• De La Soul, Cypress Hill, and Missy Elliot
De La Soul and Cypress Hill need to realize a basic tenet of pop music: If you were a trendsetter in a former life, then you can NOT be a follower in this life. It never works, and you end up making flat, unimpressive music as a result. Happened to Run DMC, happened to Led Zeppelin, now it happens to you guys. De La Soul is just... ok right now. Not nearly up to the level of their first two albums. Cypress Hill released a Rap Metal album last year... gasp... and this year they completely lost the plot and put out a release that could've just as easily come from Too $hort.
And Missy Elliot? She's a lot more successful these days, but her music is a lot less innovative. Period. She went from sounding like no one else, to sounding like everyone else in a few short years.
Glad you were arrested award:
• Jay-Z and Eminem
Being a superstar does NOT absolve you from following the letter of the law. Stop acting like goddamn children and stick to making music... not that you're succeeding at that, either.
Guilty Pleasure:
• Incubus
They can be pretty cheesy at times, but I did like "Stellar", "Drive", and "Wish You Were Here" a lot. Perhaps more than I should have?
Songs I had stuck in my head this year:
• "Lost in the Supermarket", "Straight to Hell" - The Clash
• "Last Night" - The Strokes
• "Knives out", "Idioteque" - Radiohead
• "Clown Strike" - Elvis Costello
• "Sorry Ms. Jackson" - Outkast
• "Ridiculoid" - Cannibal Ox
• "I ain't no Joke" - Eric B. and Rakim
And finally, Rock song that was perfectly alright to Pop-Lock to:
• "I Might Be Wrong" Radiohead*
(be sure to six-step into a freeze as soon as Thom Yorke begins singing for maximum effect)

--Maurice Downes


Free Williamsburg© | 93 Berry Street | Brooklyn, NY 11211
[email protected] | January 2002 | Issue 22
Please send us submissions