The October Art Crawl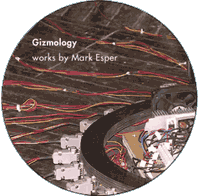 I've been away too long, and Williamsburg looks like it could use an ass-kicking. So, a bunch of people got sick of paying Chelsea rents here and moved across the river to Williamsburg West as the kids call it. Well, I say good luck trying to establish an identity in the super-saturated market. I'm sure Bellwether will do well since Becky's taste in art always felt a bit out of place on dirty ole' Grand Street. In a development devoid of irony, a boutique opened in Bellwether's old digs. As for *sixtyseven and Jessica Murray Projects, well, they really weren't very big fish in our little pond. I hope they are able to rise above the hoards of commercial shills that pack those big buildings like sardines. Neither of them have a Cory Archangel in their stable to put on terrible, yet critically praised group shows about 80's computer art. Despite trying to drink away the badness that was the night of twenty-eight openings, I couldn't black out the art. In fact, J and I stumbled back through the galleries for a leisurely afternoon of cringing. It was kind of like hanging out with that bitch Anne Coulter (that's right you neo-cunt). Let's get right to it then. You'll be choking on politics soon enough.
RKL Gallery
Has anyone else ever been to this place? It's somewhere beyond the BQE and I stumbled in there largely on accident looking around for Mark Esper's installation at Naked Duck. I was treated to Riley Brewster's bland variations on Mark Rothko's late paintings. Yeah, great. Rothko painted some pretty bleak looking moonscapes as he contemplated his own mortality before deciding it was a no-go. They are kind of like looking death in the face. Brewster's murky canvases mine the same territory but without a hint of pathos. Not surprisingly, he is a professor somewhere. I feel for the poor bastards who study under this lively character.
(1 Greenberg. Riley Brewster's recent work is flagging down Moderns through October 10th)
Naked Duck
This leg of Gizmology is bad. In fact, it sucked. I walked into Naked Duck and stared at some unmoving arms with guns. J was like 'what the fuck?' and I was just silent. Having had the benefit of seeing the rest of Gizmology, I'll just say skip this one, hell skip Jackson street entirely and see the other installations at Front Room and Dam Stuhltrager.
(0 Greenbergs. This one just isn't working through October 16th)
Nurture Art
Despite the unbearably sincere name I finally stopped in to Nurture Art. I can't even bear to type it. Just walking in the place, right near the dread Kellog Dinner, was like scaling a glacial wall of ice. I was greeted by a show about whiteness through an inoffensive batch of arty objects including a cute little glowing bauble, "Brain Popping" by Kristen Brenneman Eno, and a miniature doorway on the floor. The only thing that really worked for me was a silly video about walking hands encountering hand genocide. It's so bad that it compels you to stand and watch. At least you can avoid Alexandra Newark's ugly spider-thing that way. Unfortunately, it's not the worst thing in this trite show. If I see another photo-transfer on a pillow I'm going to smother myself. I still can't believe how stupid the theme is.
(1 1/2 Greenbergs. White Matter(s) sucks the air out of the room through October 10th)
Dam Stuhltrager
Mark Esper's semi-dangerous installation "Enlightenment" (2004) is far better than whatever was at Naked Duck. Inside the tiny gallery, three exposed fan blades rev up and create a whirling wall of light when you walk in front of it. I almost pushed J into the blades for being a fucking embarrassment the night before at a party, but I just watched as his silhouette revealed itself as he moved closer. At first, I thought it was just some kind of trippy light show. I didn't dare get to close for fear of throwing myself in the blades. Instead I found myself enthralled by the crazy red lamp that had something to do with the light show. Anyway, it's the kind of art that needs to be experienced, not glazed over.
(3 Greenbergs. Gizmology redeems itself here until October 16th)
Front Room

The third part of Esper's solo extravaganza features a circle of pendulums orbiting around some homemade doohickeys on the floor connected to some speakers that sometimes emit sound. There seemed to be a lot going on, but I was still pretty fucked from the night before and I wandered into the backspace of the gallery. In the back, there is a piece that I reviewed awhile back in one of the art crawls where you get to see your silhouette in light. I still like it, but it doesn't quite have the same effect as the whirling fans at Dam Stultrager. Anyway, it's one of the better shows up now.
(3 1/2 Greenbergs. Making the sounds of science through October 16th)
Joymore
The name of this new little living room gallery on Grand Street couldn't be anymore deceiving. The current group show is so melancholy that J started whimpering quietly as we looked at Gretchen Scherer's paper reliefs of shoes and blue jeans, and Delphine Courtillot's lazy Sunday afternoon painting of someplace that reminded me of Venice. There was also a video of an empty apartment by Petra Lindholm that really elevated our mood. Then there was Malin Abrahamssom's little house covered in droopy globs of paint. There was just a sadness that made everything seem a little more interesting than it probably is.
(2 Greenbergs. Please hurry and bring some cheer with you to the aptly titled Daydreaming, Slight Alienation, Cruel Kindness, and Detached Sentimentality through October 3rd. )
Parker's Box
Yes, it's a lunar lander inside Parker's Box (I gleefully note right next to Lunar Base) handmade by Steven Brower. Brower's nostalgic replica is perfectly useless, like the original, which was made to operate in the vacuum of space. Brower says the sculpture couldn't exist outside the rarified atmosphere of a gallery. It's a metaphor or something. I didn't catch much of what the artist was saying, but J seemed to dig the spacesuit hanging on the wall. Brower has donned the thing and attended openings in it, emerging from a limo instead of a shuttle. The show might seem a bit heavy handed unless you get the self-deprecating humor of the Steven Brower action figure in the backspace. Here, the artist reveals his sense of the absurd, and I decided I didn't have to take the whole thing so damn seriously. If the action figure doesn't clue you in to the undercurrent of ridiculousness, there will be a dance party with a DJ spinning from the spacecraft.
(3 1/2 Greenbergs. Extra-vehicular activity is making people stop and scratch their heads muttering "is he serious?" through October 8th)
Lunar Base
Are you kidding?
Priska Juschka
The last time I encountered Constanze Schweiger, I felt like killing myself. This time, the boring, conceptually challenged installation of color-coded photographs of serious looking hipsters and accompanying quilt paintings almost succeeded in boring me to death. Seriously, the subjects of the series wear clothes that blend in with their surroundings to mimic the paintings or some other nonsense. I still can't figure out what if any significance their chameleon like attire has to the potential meaning of the pictures. J recognized some of the people, but it didn't seem to matter. Maybe it's just me and my snide attitude, but there is little reason to look deeper at the relationship between the subjects and the accompanying objects.
(1 Greenberg. "Chameleons" and quilt paintings is daring you to ask what happened to photography through, good god!, October 25th)
Schroeder Romero
I wilted in the artistic equivalent of diabetic shock from the purity of Jaq Cartier's eye-candy. I wanted to flee the gallery in denial of Cartier's paintings of circles, especially the one that hovers in and out of focus causing sweet delirium. I thought I was suffering the ill-effects of a latent hangover, but the circles were hazy, halos of pigment. Cartier doesn't exactly paint her pictures, as much as set up experiments with different dyes, grounds, and exposures. The beautiful objects are the result of the kind of systemic art that I often hate, but rarely does such an activity yield things so pretty. I hope the artist doesn't take offense, but this really is the prettiest show the 'burg has seen in a while. In fact, her process is far more interesting than the Ross Bleckner clones at Mary Boone. The only problem with Cartier's work is that curators seem to put them in shows about DNA and science because the staining process ends up being, well, scientific looking, which is cool but are they really about genetics? I doubt it and I'd be first to say it doesn't matter either way.
(3 1/2 Greenbergs. Jaq Chartier's show Sun Test is shaming my canvasses into bitter submission through October 11th)

In the project room, Janice Caswell has a more playful exhibit of wall drawings using pins and cut paper that are about towns she lived in. I didn't get that impression, but the abstract compositions have a carefree attitude that is a nice contrast to Cartier's polish.
(3 Greenbergs)
Cave
What?
The Dollhaus
Someday, I swear.
The WAH Center
Nah.
Black and White Gallery
It's not that DeWitt Godfrey is a bad artist, it's just that his show Picker Sculpture is so plainly derivative that it suffers in comparison to the Minimalist sculpture it immediately calls to mind. I mean, the work is like Richard Serra without the weight. The compressed steel tubes that fill the interior and exterior gallery are impressively crafted, yet the sense Godfrey is speaking in a dead language is inescapable. I'm sure that won't stop them from turning up in the lobby of corporate building someday soon. I'd rather see more of the cardboard tube models. There's something wonderfully honest about them in contrast to the finished product.
(2 Greenbergs. It's traveling back through time until October 18th)
Jack the Pelican

In the back you can read the Emancipation Proclamation to a digital audience in Don Ritter's "Vox Populi" who boo or cheer you one depending on your speech patterns. I felt like an ass reading from the teleprompter, but J got a huge kick out of it. Regardless, it was a lot more fun than the Jackson Pollock carpet and ahnuld molds out front. The best piece in the nominal group show Squint is a little model recreation of the old Soho Mary Boone space. If you are really desperate, watch the repetitive actions of the old man and his dog on the LCDs. (1 1/2 Greenbergs. At some point soon the work will be replaced by paintings by someone that isn't Dana Schutz, but could be)
Southfirst
Despite my own loathing for this gallery, I gave it the old college try and have very little to say about the gigantic aerial watercolors inside. The monochromatic works would probably sell out at Pierogi. Yes, they are that obsessive. Tucker Nichols' wall installation outside the main gallery was more compelling. His diagrammatic wall painting loops around the internal illogic of the Republican National Convention in a way that feels a bit like an anti-dote for the cold formalism of Beth Brideau's watercolors. Sorry, the story in the press release didn't make me get it.
(2 Greenbergs for Brideau's chilly Everything Beautiful is far Away and 3 Greenbergs for Nichol's project.)
31 Grand
A self-loathing booze hound? The story of a drunken bastard? Well, I certainly empathized with John Copeland's narrative concerns throughout the fractured compositions. I just don't like his dry looking surfaces and autumnal palette. The emotional pull the subject matter offered simply isn't echoed in the execution. It's a shame, since I really like paintings with forty bottles and cardboard boxes almost every time. Especially when they are done by West Coast drug addicts.
(2 Greenbergs. "Moonshiner" is nodding off through October 10th)
Plus Ultra
There be twinkies in the grass! Nicholas Gaffney offers the fanciful activities of sweets lolling in the countryside in a show of landscape photography. It's the gentlest show of the fall season, and I suspect that someone got hungry during the studio visit. Never look while you are hungry. It makes you silly.
(2 Greenbergs. Treasure Hunt is looking for itself through October 11th)
Boreas

Mark Keffer and Janel Swangstu's abstraction is generic in the worst way and sails right into the land of decoration without much of a fuss. It reminds of a time this painting professor digressed for an hour about what we could learn from hotel art.
(1 Greenberg. Becoming isn't really through October 10th)
Pierogi
J and I simply marveled at the vast number of entries for Pierogi's anniversary race. I was copping feels off nerdy girls in high school when the original race went down, but I'm deeply saddened I wasn't invited to participate in this exhibit. Still, the range of fanciful and functional cars is pretty damn amazing. If you are familiar with the scene, it's a riot to see each artist's creative bastardizing of the boyscout pinewood racer. I don't know if the den mothers would allow a dick mobile. Check out Ward Shelly's race ending, suicidal egg cart.
(4 Greenbergs. The flag drops on Peirogi a Go-Go! October 6th.)
Momenta
Alright, this is one is really political, but Pawel Wojtasiks's video of shit flowing through a sewage treatment plant really puts everything in perspective. Seeing the images of endlessly flowing crap reminded me of those awful moments when the wind reverses direction and a giant cloud of shit hovers over Greenpoint. Wojtasik's work evokes the ecstasy of those sublime moments. Plus, I know a guy who works for the city, and he's always telling me how shit routinely overflows and leaks right into Jamaica Bay out in Queens. I guess it could be worse. Probably not. Capitalism and our relentless emphasis on economics over everything else in this country seems to be message in this mildly provocative exhibit. I am rather partial to Rainer Ganahl's sly act of civil disobedience by sending post-cards with post-9/11 terror buzz words through the postal system with homemade stamps. So much for big brother. Rutherford Chang's manipulated New York Times, which alphabetizes each article is damningly funny. I looked at it twice before realizing there was anything different about the headlines. Anything that says Iraq in it, I just assume is bad.
(3 Greenbergs. No Return is inspiring acts of domestic terrorism. I don't know when it ends, but check it out soon)
Roebling Hall

Why do we get stuck with these boring ass pattern paintings? Bring that German maniac Melhus back here. Chelsea doesn't deserve him, commercial fucks.
Anyway, yeah, Roebling Hall didn't defect yet, and there is something in there. I just won't recommend it. Greenberg wouldn't let me.
(0 Greenbergs. Paul Campbell will be looking for me until October 18th, at the very least)

That does it for this month. I am now going to crawl back under my bed with a six-pack and quiver until November 3rd. I live in terror of Dick Cheney. Hopefully, next month will bring some kick ass art, so I won't have to curse so much. If Bush wins, it will definitely be time for another good and evil art review before I start my neo-hippie commune somewhere far away. Someone else can write about the rich people's hobby, I'll be sewing my own clothes and growing pot.

-- Keane Pepper
[email protected]